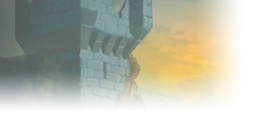 Discord:
teebling#5444
Bnet:
Teeb#2674
Posts: 1071
Likes: 1867

525 posts





8 months ago

(Pre-release)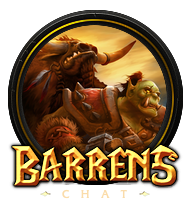 This is a site for talking about WoW: Classic and... well that's pretty much it.
One forum category
It's all that is needed - no endless sections, sub-sections, categories, rules and requirements... just talk.
Useful stuff for Classic fans
Guides
for playing the game to your best, and
resources
for creating things to do with the game.
No, we don't have an active Discord server, FB page, Twitter feed or Twitch stream
People don't need more social media over-information in their lives. If you're excited for WoW: Classic just post.
Warcraft themed design
I tried to give the site an old-school feel consistent with WoW design conventions back in the day, hope you like it.
Build a profile
Pick a faction, level up, add your characters and customise your page with details. It's all there to help you enjoy using the site more.
Frequently Asked Questions
How do I level up?
By posting. Just like in WoW the higher level you get the harder it is to progress:

20 posts required

70 posts required

140 posts required

250 posts required

375 posts required

525 posts required
How do I submit a Guide?
Just
private message me
and I'll advise you on how to submit your work.
Should I credit you if I use Tech resources?
Yes please - just put a link to
https://barrens.chat
on your website and that'll do.
Can I use your forum skin?
No - the skin won't work on any standard phpBB installation, it's a heavily modified client.
I really hope you enjoy the site for what it is. Any questions at all just PM me or leave a comment here.
Your boy, teebling
Admin • Bug reports • Avatar requests


There is nothing like watching a dead rogue not releasing his ghost so he can watch me slowly bleeding out, only to pop stoneform and teabag him with my rocky balls. Samarener the Dwarf, 2019.
Similar topics
to 'About Barrens Chat'
Posts
Views
Last post