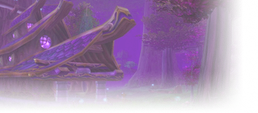 EU Bloodfang



Regarding lore and story-telling...I feel like it has been a shit show full of retcons since WoD, maybe even earlier. The lore in BfA is just pure nonsense. I loved the story up-to WotLK.
Faendur, the Creepy Dwarf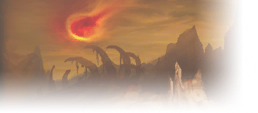 The reason most people did is because WotLK ended the arc started in Warcraft 3 (Illidan, Arthas, Founding of Durotar, Lordaeron etc.). After that they were free to pursue whatever they wanted which is why a lot of people felt alienated from the story. Personally, I think the lore was alright up to Warlords of Draenor. The alternate-universe Metzen-serviced incursion blew really hard for me.

There also was a radical change in the mindset of storytelling. Each expansion after WotLK flows into the next, story-wise - whereas before, there was no real continuity between expansions (or even patches). I think the lack of continuity sort of gave it a fresh look every expansion/patch, whereas now I feel like I'm dragging the remnants of Deathwing shattering the world and revealing Pandaria, where Garosh managed to escape to Draenor and allow Gul'Dan to summon the Legion which caused a war to break after the Alliance failed to collaborate with the Horde.

This versus "here is Onyxia, here is Hakkar, now there's C'thun and after that Naxx. Why? Who cares, Azeroth is threatened, go now."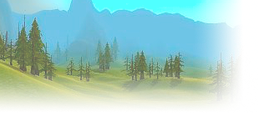 Yes and no in my opinion. I personally LOVE the amount of lore in the game, but I know a lot of people that really enjoy it without even knowing what the scourge and the Lich King are :-)
It's a lot of things that cater to many different kind of players. There's something for everybody. And the pace it's a lot slower than moder MMO... I think that also does the trick
Ish-ne-alo por-ah (May the days ahead be guided by the elders of long ago)


Hydraxian Waterlords - RP - EU
Fendor - Tauren Shaman

Ildebrando - Dwarf Hunter

Osandiron - Dwarf Priest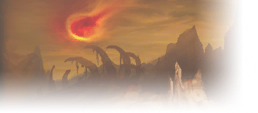 Oh, definitely - I think part of what I meant with "lore" was also immersion and zone design. Even if you don't read the quests and just do them on auto-pilot, you still get the sense of the story just being in that area. Not to mention how varied the theme of each area is, how big the world feels and everything.
It's funny when you think about how most people never actually knew the lore but we were all on the same page somehow. That's good story-telling in the form of zone design, gameplay, music, etc.

Brokenshield

wrote:

↑

Many modern RPGs seem to make the leveling experience fast and streamlined.
It has been described as the difference between a progression-based vs convenience-based game. In classic WOW there was so much to do in the world itself that was fun and engaging. And at the same time most of what you were doing was leading somewhere, to some kind of goal or reward. In modern WOW it's about getting to the goal quickly and easily (conveniently), and then completing the goal without any challenge (for fear of not succeeding), and then collecting your reward. To me if anyone can do the thing easily and quickly that makes the reward that much less rewarding. But in classic the journey (or road, metaphorically speaking), was actually part of the goal, and it was often fun and interesting. The "road" was something in and of itself, and it was something to discover, and it was vast, and rich, and challenging. And it made the goal that much more rewarding when it was achieved.
I understand when people say they don't have the time to play like they used to, they have a family and job, etc. And so they prefer the convenience of getting to the end quickly and easily. But what I don't understand is even if you only have a few hours to play a week, you can still enjoy the road to the goal, even if you don't get there for a while. The alternative is just a dummied-down experience.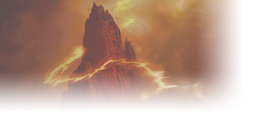 In their defense, the game has seen many retcons, even in the early days. The whole Draenei drama during The Burning Crusade was a retcon, and I do believe there were quite a lot of retcons going from Warcraft I, II, III over to World of Warcraft.
But yes, even with the retcons that had happened, the game's lore today (to me) is absolutely ridiculous, and I could write down
a lot
of what I dislike. Truth be told, the main reason why I am not actually playing World of Warcraft anymore is not because of their poor systems and faded gameplay, but rather that the lore, the story, is completely broken.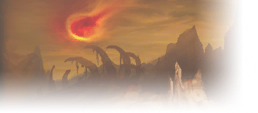 Could you elaborate on what thing in particular? I feel as though we didn't really have that much information on Draenor back in 2006/2007 like we do now. I take it you didn't like Chronicles very much then?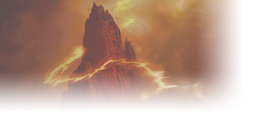 Nymis

wrote:

↑

Could you elaborate on what thing in particular? I feel as though we didn't really have that much information on Draenor back in 2006/2007 like we do now. I take it you didn't like Chronicles very much then?
It was more or less something about Eredar and Dreadlords being the original ones that corrupted Sargeras, but got changed to Sargeras corrupting
all
Eredar, to then get changed into Sargeras only corrupting
some
Eredar and the ones that didn't get corrupted are a group called Draenei, to then tie it in with Lost Ones that has been wandering around in Swamp of Sorrows since Vanilla.
Then there's smaller retcons like Night Elf males being allowed to be Warriors, and Night Elf females being allowed to be Druids.
That's all I can list for now, but I could probably update the post if I remember anything more. It's pretty late here.
While I do have my dislikes about the Chronicle lorebooks, I think most of the stuff in there is cool.
My dislike for the lore is mainly how the Titans are no longer really a mystery, but rather well known beings that can be defeated by the player character.
Similar topics
to 'Problems with modern MMOs?'
Posts
Views
Last post