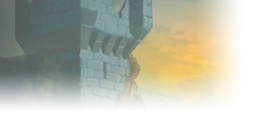 US Sulfuras



I understand that the exact raid make up changes with each raid group, but what are common do's and don'ts?

For example, the consensus seems to be that Hunters are generally pretty useful in Ony, MC and BWL, but that they tend to fall off and become less effective in AQ and Naxx. Is it wise to avoid stacking Hunters? If so, how many is too many?

DPS-wise, I've noticed from reviewing logs, and just looking around on my server, that most of the top guilds are running majority Fury Warriors and those that aren't at least have an equal amount when compared to Rogues and Mages combined. Should you be stacking melee vs. casters? More Warriors than Rogues? Should it be an equal balance? And, depending on the answer, does that stay consistent throughout Classic or is it Phase dependent?

The recommended spread I've heard for healers, most commonly 8-12, seems pretty wide to me. Is the idea that it is better to have too many healers rather than to have too few? When comprising a healing group do you want to focus on hybrids just enough to receive all the buffs and then stack Priests?

I'd also love to hear any thoughts or advice on this topic unrelated to my questions. Very interested in what comps others are running.

Cheers!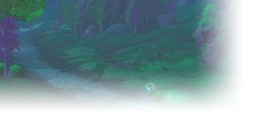 I wouldn't worry about having too many hunters right now. From what I understand, they're at the peak of their power during MC and Ony, and start to fall off over time. You probably wouldn't bring 5 hunters to later raid content, but those raids aren't out yet. And the #1 raid boss in Classic is proving to be player retention. If you have something like 5 hunters in your raid team right now, then don't worry because odds are you're going to lose 3-4 of them over time as people stop playing. My raid team has been losing a couple of people per week as time goes on, so it's a continual recruitment effort to keep the ranks full. I think right now your priority is to collect a ~50 man roster or so, with loose guidelines of ~3-4 tanks, ~8-12 healers, and whatever DPS you can find to fill out the rest of the roster. As a signal to the team that I care about future progression, I wouldn't bring meme specs. At least not during progression. People could play around with their spec a bit once content was on farm, but I'd expect people to snap back to proper raiding specs when new content is out and the team is figuring it out and working towards getting it on farm. Eventually as time goes on and you start losing people from your roster I'd bring in as many fury warriors as I could get my hands on as they're supposed to scale the highest with gear later on.

I'm not experienced enough to know how many of each class you want, or specific numbers of healers. More experienced people can speak to those parts. But from what I've seen so far, the idea really does seem to just bring in whatever you can find to get your team off the ground, and then start recruiting the more premium spots like fury warriors and mages as people naturally drop off over time. Idea is to just get started and fine tune your roster as you go.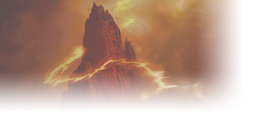 US Fairbanks



There is the optimal build, which wont consider the realities of gearing your raid, nor will it consider the welfare and happiness of your raiders. The optimal build, where you stack a TON of melee, isn't practical unless you are running several split raid teams. There are certain mechanics throughout the game, like class calls on Nef, that will reward having a diverse raid. Classic content is not challenging. None of it is challenging compared to modern raids. What you need to figure out is how to battle player attrition. There is no quicker way to lose players, than to run 15 of the same class.

So what should you do? Start with a fairly balanced raid team, and trend towards recruiting optimal classes for the next tier of content as player attrition naturally prunes your raid. As your hunters inevitably get bored or quit, recruit a more valuable class. Classic is a marathon. By the time you reach Naxx, you'll have about 5-10% of your original raid team if you are lucky.

Are 3 of your core raiders friends with a hunter IRL? Take it. Who cares? Its more important to secure those other 3 by allowing them to play with their friend than trying to min/max your team and losing all four. Each raid team will have a certain threshold where if the comp gets to be suboptimal enough, the whole raid collapses on itself, so stay away from meme builds or toxic/self-interested players who are a drain on the team. But so long as someone is a team-oriented player with good attendance and they round out your team - take em.
g0bledyg00k

wrote:

↑

Never making a single investment again until I 100% know it pays off.
2000 IQ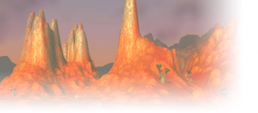 EU Flamelash



Having a diverse raid group is quite beneficial, especially if the raid/guild is new to WoW and doing progressions. Later on as you get more accustomed to boss fights you'll have "speed raid groups" which involves mostly melee classes blazing through content to gear up alts among other things.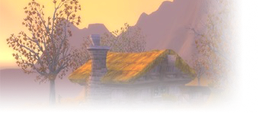 The general things.
- Have sufficient amount of healers so that people aren't constantly dying.
- Make sure that each players knows what their class is capable of and that they are using it.
Commonly mages don't like to dispel curses and prefer to throw frostbolts instead.
Warlocks don't rebanish their assigned targets.
Hunters sometimes don't use pets in raid, losing DPS.
DPS Warriors don't carry a secondary plate gear/Shield to help with offtanking on bosses with many adds (Majordomo).
Druids not using thorns and innervates.
Shamans not managing totems.
- Set the groups in a way that benefits their members the most. A melee group usually consists of Warrior, Hunter (with Trueshot Aura), Shaman (for WF if horde), and the rest are Warriors/Rogues/Feral druid, to maximize their dps synergies. Mages and Warlocks with the occasional Boomkin or the spare Shaman for Tranquil Air totem if you have many Shammies.
- Communicate in raids. Announce pulls, incoming adds, request recasting of CCs, explain stuff if needed.
No. As long as they deal more damage than your furyprot tank, and as long as your raid has enough healers/dispellers/tanks, you can have as many Hunters as you have in the guild. We currently run 4-5, since that's how many are usually ready for raid time.
No. Doesn't matter for DPS. No. Consistent.
Aim for a happy raid. Happy raid is a raid that can clear all content in reasonable times, without major fck-ups like a full wipe. Full MC clear under 1h30min is good. Onyxia kill below 4 minutes is good. What you saw in the logs is a "speedrun" composition and you shouldn't attempt to mimic that.
Linux

wrote:

↑

The recommended spread I've heard for healers, most commonly 8-12, seems pretty wide to me. Is the idea that it is better to have too many healers rather than to have too few? When comprising a healing group do you want to focus on hybrids just enough to receive all the buffs and then stack Priests?
This is highly dependant on your DPS. You see, the faster you kill a boss, the less healing is required from your healers. A bad DPS can be compensated by a good/geared healer, to a certain extent. In our runs, we usually go with 8 healers, myself included.
For buffs, you only need one of each class. Do not focus on the class choice for healing, since any class can be as good a healer as a Priest. Shamans excel at melee grp healing with Chain Heals, while Paladins excel at mana longevity through Flash of Light spam.
I play hybrid ele/resto for about 3 months now.
Similar topics
to 'Raid Composition Questions'
Posts
Views
Last post