Hi,

Currently I play a 30/0/21 elem-resto specc which is more pve oriented. It's fun as a cannon burst, but it has lots of limitations now.

My intention is to focus as much as possible on pvp, bgs and hopefully premade BG's.
I was thinking to try a 0/30/21 specc with NS and Toughness and imp totems and imp ghost wolf for mobility. I aim to use this either with a shield or staff/2h to be able to do a little bit of melee dmg as well if needed.

What is your thought on this? Did anyone try this so far?

Thanks

Vld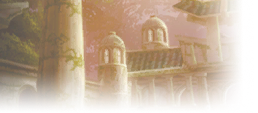 Vldxy

wrote:

↑

Hi,

Currently I play a 30/0/21 elem-resto specc which is more pve oriented. It's fun as a cannon burst, but it has lots of limitations now.

My intention is to focus as much as possible on pvp, bgs and hopefully premade BG's.

I was thinking to try a 0/30/21 specc with NS and Toughness and imp totems and imp ghost wolf for mobility. I aim to use this either with a shield or staff/2h to be able to do a little bit of melee dmg as well if needed.

What is your thought on this? Did anyone try this so far?

Thanks

Vld
Hey, I play 30/0/21 and I have to say it is really versatile. Remember that every spec has its limitations. If you want to heal with enh/resto, you gain some survivability with (as you said) Ghost Wolf, Toughness and -2s on Grounding Totem. What you lose is DPS, let me explain.
The reason why ele/resto works is it uses similar gear (1h/shield, intellect, spellpower) and similar range (20-36yds). Enhancement, in contrast, requires melee stats to be effective, requires a 2h to do the most DPS and requires you to be in melee range.
Play whatever spec you enjoy playing. But if you're asking if it's effective compared to other specs, the answer in my opinion is no ;-)
That makes a lot of sense, thanks. It's one of the reasons I decided to ask for opinions. My gear now is full intellect and spell pwr.

Anyway, until exalted with Frostwolf I'm gonna stick with this build!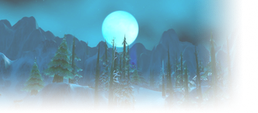 EU Bloodfang



The only class that can work as a healing hybrid in vanilla is a druid.

As shaman most PvP builds put at least 20 points in elemental, to get stuff like Freecast, Crit or Eye of Storm. Could be summed up as enhancing your burst.

As for melee build 20/31/0 is very solid, or the new style with 31/20/0.

If you pick any restoration stuff, you are forced to elemental, or gearing will be very awkward. I had a shitton of gear options in vanilla and tried things like 0/20/31 or something like that and it's just mediocre.

If you want to play a mobile healer though, I can suggest the 8/7/36 build I will be using on my shaman.
Thanks! I recently saw some videos with the 31/20/0 build and looked pretty nice.
If I will find some premades BG's I think your idea with 8/7/36 is the right way to go!
Cheers!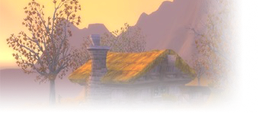 I haven't tried it as Shaman and I'm currently also running 30/0/21 spec. But I have lots of experience as Melee/healer hybrid Paladin. I'll apply that for Shammy, so let's dive into it.

The talents are good. Less manacost for totems, pushback resist, 3% hit, all of these are good additions to the melee kit. NS LB/CL as a finisher when an enemy is running away, yup feels pretty good. NS healing wave is a nobrainer and allows you to keep smacking them longer without stopping. I wouldn't really miss Stormstrike too much.

I wouldn't say you lose out on DPS. Ele/resto has the obvious benefit of spell dmg boosting healing too, so even in your ele gear you function as a good healer with less +healing. As melee/resto hybrid, maxing STAM/STR usually lowers your mana pool considerably. But even the healing spells without +healing are pretty good, so you should focus on being able to cast them at all, in other words, having Mana.
You can switch from STAM/STR/AP gear into STAM/AGI/INT gear, because that's the current available gear - for hunters. So, the defining factor is your gear.

Weapon choice:
Always equip your hard hitting enha weapon. I recommend Dreadforge Retaliator, Malown's Slam, Slavedriver's Cane or Arcanite Reaper for starters. Upgrade into Earthshaker (raid) or TUF (if you did the exalted AV farm).
You can also carry a healing switch weapon. Carry a 2-hander so that you can still dish out some punishment with it. Argent Crusader is a quick starter quest reward staff with 3.0 speed and +30 Int, but has no stamina for PvP. Hammer of the Grand Crusader, Guiding Stave of Wisdom or honored AV staff are good picks.

Gear choice:
Option 1)
You can carry two gearsets, your "melee" and your "healing" gear and use an addon to swap between them at will. That way you can fill in whatever is required at the moment. Start out as healer, when your mana starts running low, distance yourself/drop combat, switch gear to melee. Then switch back after the fight/while refilling.

Option 2)
Hybridize your "melee" gear. Pick gear for hunters with Int:
- Scholomance Bloodmail set https://classic.wowhead.com/item-set=12 ... il-regalia
- Dire Maul agility mail gear - Warpwood Binding, Ogre Forged Hauberk, Backwood Helm, Leggings of Destruction, ..
- The blue PvP set
- Some T1 pieces. While not really providing any melee bonuses, they have high armor, int, stamina and +healing.
- Off-set raid pieces. Crown of Destruction is awesome. Sabatons of the Flamewalker (27! Stamina, Int, AP).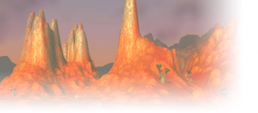 EU Flamelash



For premades.
I would love to tell you, you get to choose your spec & talent point. Unfortunately, that's not the case....
In reality, your talent points are customized to suit the party as much as possible (especially if you want to win), which will most likely mean ele/resto.
As far as a melee-healer spec for random bg pugs, I don't see many people go for it, just because you might end up healing someone that goes afk and the randomness is too much to account for. If someone were to go melee, I'd be a melee that only heals themselves and casts damaging spells.
Similar topics
to 'Shaman hybrid melee/healer'
Posts
Views
Last post