Hello dear users and admins.
I would like to report that Im currently having problem to see buffs from my totems in floating scrolling combat text.
I tried to uninstall game completly and use just Blizzard Classic frames.

I did use:
Interface options -> Combat -> checked Enable Floating Combat text -> Show Auras and Fade Auras

But when I drop for example Grounding totem I dont see it in game in the Scrolling Text area
(note that dmg, heals etc is working) ONLY TOTEM buffs (gains) arent.

Any help?
I tried to use addons like AdvancedInterfaceOptions but It isnt working.
I tried to delete all WoW/Battle.net folders.
deleted all registry used CCcleaner. Delete every penny of cache there could be but still my Auras aint showing,

its simple I want to see
<ENTER COMBAT>
<BUFF>
<BUFF FADES>
etc.
In my scrolling combat text

Any help? US Grobbulus



You have all of the boxes checked? It might be categorized as something other than an aura.
Telvaine - Night Elf Hunter
Raikan - Night Elf Druid
Keatts- Human Rogue

Grobbulus - US
yea looks like its buged.
asked other shamans and no one has it working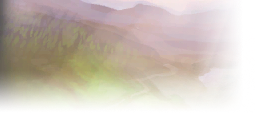 Mik Scrolling Battle Text is what I use now.

It's on Curse etc.


Lvl 60


Lvl 43
I use it also. But it doesnt provide totem auras.
You cant see
<GROUNDING TOTEM>
<ENTER COMBAT>
<blabla>
<TREMOR TOTEM>
<TREMOR TOTEM fades>

in combat log.
Similar topics
to 'Floating combat text not showing on Classic'
Posts
Views
Last post