US Skeram



What have been your most efficient honor farming methods as melee?

So far I've been having the most success camping instance entrances like Dire Maul solo and only zerging with others in order to counter an opposite zerg.

If I'm in a raid that means I have to kill 40 people in order to earn the same honor as one person on my own.

The top honor farmer on my server had 140k honor and was a mage who just aoe tagged people while not in a group. That way whatever damage % he did to the targets he got full honor for versus whatever was left over for the raid to split amongst themselves. With no reliable, consistent way to do that as a warrior I am forced to seek out smaller fights where I can take on 1-2 targets alone.

What are your thoughts on honor farming without BGs?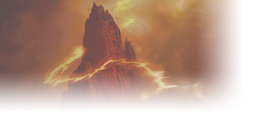 US Fairbanks



Top honor farmer on my server is a rogue. He streams and his name is Germs (Fairbanks). Last week he got 203478 honor (obviously not a super competitive bracket - dad server). He stands at Kargath and kills AFKs. So he ambushes an AFK at the flight path, pops evasion, backstabs another afk, etc etc etc. He usually gets 2-3 kills and guards/horde kill him. He runs back 30 feet from the GY, and rezes again and repeats. Kargath is great for this because it has a constant flow of traffic on our high pop realm and offers an endless supply of sitting/afk players to harvest. All day. Every day. No skill, no compelling gameplay, nothing... Persistence, stamina and a surplus of free time gets you rank 14. This is a grind, just like any other. This is you VS your own faction, the enemy faction are just a vessel to compete against your own guys. Dont worry about how many times the enemy faction kills you, or how much honor youre giving them, it does NOT matter. Its honor.per.hour. Thats it. You play for as long as you can every day and as efficiently as you can with whatever time you have.
10-20 man Deathsquads are dumb. Tarren mills vs southshore is dumb.
Group in 1-3 man groups and focus on high traffic areas. As was predicted by those of us who have played private servers for many years.
Its the same in a different setting. You are grinding through a huge marathon. Just trying to keep a good pace for a prolonged period of time. You can grind NPC's, lowbies, highbies, BG's, after a certain threshold of hours invested its all the same.
g0bledyg00k

wrote:

↑

Never making a single investment again until I 100% know it pays off.
2000 IQ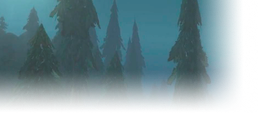 OC Arugal



theres an undead rogue called Frank on our server who is in the top 10 bracket right now and famous on alliance side cause he hangs out in Ironforge nonstop killing ally there. From what i've seen they really like him, hes become a part of the furniture there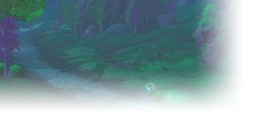 Yeah we have three rogues hanging out in our Mystic Ward for the past week, just praying on people who port and go AFK. I'm gonna miss them when the battlegrounds come out.

Similar topics
to 'Honor Farming Ideas for Melee pre-BGs'
Posts
Views
Last post