Hi all,

I'm Ditters, an ally rogue. Loving the classic experience at the moment but I'm looking for an active social guild to level in. Any Noggenfogger folk out there looking to recruit?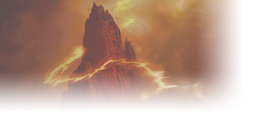 US Fairbanks



You can find a lot of good guild postings ingame by joining /world or the /looking for group channels. You could also check your server discord for recruitment or the official forums. Of course Barrens Chat is always a good tool, and you can check the guild recruitment post here for guilds on your realm.

What I would recommend is to do a /who search within your level threshold. Example: If you are 35, check /who 30-35 and then organize by guild. Try to find a guild with a high representation of players near your level to play with. The idea is to find a guild that is active within your level. I run a guild of 600+ players and we are developing our 4th raid team. While we are the biggest guild on our realm by a longshot, we would offer very little value to someone who is 30-35, and they would be better suited in a smaller guild with a tight-knit community near their own level. This is the criteria I would recommend using for a social guild.
g0bledyg00k

wrote:

↑

Never making a single investment again until I 100% know it pays off.
2000 IQ

That was a really comprehensive and helpful answer, thank you for that!
Similar topics
to 'Looking for fellow Noggenfoggerers!'
Posts
Views
Last post