Hi
I've never played World of Warcraft. I know the world of Warcraft from Warcraft III and Frozen Throne, I was also in a movie at the cinema. I have long envied my friends that in childhood they played WoW, and I missed it. I also have a few questions because I'm wondering if it's worth buying WoW classic.
Is this game really good by today's standards? Do you play it only out of sentiment (it was great a long time ago). Are the servers still full? Is the boom over? I once heard that in WoW I could pay a monthly subscription for game gold, is that true? If so, can I also buy a subscription for gold at WoW classic?
Thanks

Maybe it's not bad idea to try it, first learn and next make a lto of gold for subscriptions ? Maybe in next mvoe we can just sell and someone'll buy gold from us? What do you think about buying WoW gold classic? Is it a good move? Being enterprising but also having compassion are very good qualities. If your friends respect you and play Classic together, then many people can only envy you :) WoW classic is a great adventure, many people discover their sentiments and spend hours with WoW. The main currency in WoW is gold from World of Warcraft, you can buy everything you need with it.
So, do you need to buy WoW classic gold? https://odealo.com/games/wow-classic/gold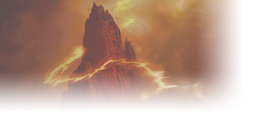 US Fairbanks



Gostkowski

wrote:

↑

I'm wondering if it's worth buying WoW classic... Is this game really good by today's standards?
You arent going to get objective answers on a forum full of people who play Classic and enjoy it.
g0bledyg00k

wrote:

↑

Never making a single investment again until I 100% know it pays off.
2000 IQ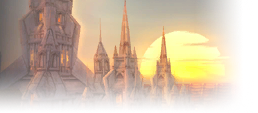 The original version of the game which 1.13 (Classic) embodies was the forefront of traditional MMO's back in the day. It's intent is to bring vanilla back to life with little to no changes staged at the 1.12.1 patch before TBC Pre-patch and release.

WoW Classic has this to offer:
-Community focused and driven. There are points in the game and intentions with quests and dungeons where the game pushes you to group with other players in order to progress. This can easily be seen in all elite quests as they're not soloable at the appropriate level. So player interaction is a key point. Most find this a positive, some a negative. You can only solo the leveling process so much to the point to where its not optimal for you and hinders progress.

-Time sink. WoW is almost entirely meant as a time sink. If you enjoy slower-paced action, professions with hurdles, rare items that are almost required but locked behind RNG then you'll enjoy this.

-Grinding. If you wish to succeed, specifically in end-game. You'll find yourself grinding. Wether its for Gold, Materials, Consumes, Items, reputation, etc. How fast or slow doesn't matter but at the end of the day there is a freshold to be met for most things through grinding.

-Slow pace. You'll find yourself hitting walls at periods in time. Most people hit this wall at level 40-50. They usually start itching to play alts or quit altogether. Sometimes due to lack of content or boredom of your class. If you level a class up to 40 and realize you don't enjoy the class anymore then sadly you wasted your time. Feel free to ask me questions regarding classes and I can sum up the majority of the classes and its specs and what to expect.

-Unforgiving. Classic can be a bitch for new players. Leveling efficiently is very important but can easily be done wrong. Going to zones too early can cost you a lot of time early on. Not killing mobs in-between running around questing will catch up to you quickly. For example a lot of people like to jump straight to Westfall from Elwynn forest the moment they hit level 10, easily deleting some remaining quests left in elywnn wether green/yellow. You'll knock out all your Westfall quests quickly to find out it only leveled you to 13 or 14 and you'll find yourself without any questing. All the quests they skipped in elywnn could've gottem them to level 12 or 13 before westfall and they'd be level 16 or 17 and be able to accomplish some of the higher level quests aswell as jump right into deadmines. A solid example so keep that in mind.

-Rewarding. Despite some of the roughness, you still tend to feel rewarded from your efforts, even if its small. Rewards in classic such as a higher DPS weapon from a boss in deadmines will feel more rewarding than say a titanforged mythic in retail simply because you can actually feel the overall power of your character progress.

Classic isn't for everyone. Nor do I recommend it for everyone. But I do say give it a shot regardless and see how you like it. Toss 15 dollars at it instead of a meal at Wendy's or something and see how you like it that month. If you do feel free to add me on battlenet and I can help guide you a bit more into optimizing your experience a little better as well as give pointers and tips here and there. But coming from me, its a bloody good game. It has a very solid foundation to build upon ontop of a sandbox-like community environment to where you can sometimes feel like you are making impact on your server. Despite all the annoyances, hardships with guilds and drama surrounding it, ganking and griefing I always found the positives of the game and community to outweigh the bad. I wouldn't of wasted 15 years of World of Warcraft if I didn't have fun. :)

Hope you give it a shot.

And to answer your question regarding buying subscriptions through gold. This can be done through Retail WoW. Though will require time invested in the retail version of the game and not classic. But Classis is attached to your subscription overall in a package deal. So if you have a character in BFA that you're willing to invest time in in-between classic in order to afford WoW-Tokens, then you can support your classic experience free of charge.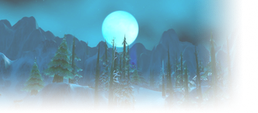 OC Arugal



I don't think it's just nostalgia. The game does a lot of things right. I'm having more fun than I did back in vanilla -- I think because I am familiar so I can get up to speed better with leveling/etc. and I know what to expect.

I think the question on most people's minds is what about classic+ (what will they do with classic in the future)? This is where everyone's opinions will differ: I personally think they only did a few critical mistakes in their changes into retail (I only played up to cata, and not that much, so take what I say with a grain of salt). So I'm hoping they do carefully make changes where appropriate (again, super subjective).

For anyone curious, here are what I think are the mistakes retail made (they wont' make sense to OP since OP hasn't played WoW):

1. Insta-teleport to dungeons. I think the lfg tool was fine for finding a group (I think ppl's argument that looking for a group in chat is a "social experience" is bullshit). Just the fact that the tool teleported everyone instantly removed world pvp content.

2. existence of major-cities in the dlc-zones. This made the original world empty AF. So players leveling didn't see anyone or could interact in major cities. If classic+ adds new zones, dont' have major cities. That way IF/SW/Org/etc. are still alive for all players (leveling players as well as lvl capped players).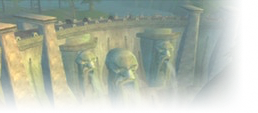 EU Razorgore



Is this game really good by today's standards?
Well, it is one of the greatest games of all time. There is not much debating about that. I would also say it aged pretty well, as the artstyle is fantasy themed and therefore doesnt look outdated - just a bit pixelated. Some design decisions were made based on technical limitations that wouldnt be the case nowadays. But these are very minor and you may not even notice them for a very long time.

Do you play it only out of sentiment (it was great a long time ago).
I know a good amount of people that never played WoW or only started with a recent expansion and are full on the Classic hype train. I dont say there are no rose tinted glasses... but they are absolutely not necessary to love the game.

Are the servers still full? Is the boom over?
The servers are still full, just a little bit less overcrowded.

I once heard that in WoW I could pay a monthly subscription for game gold, is that true? If so, can I also buy a subscription for gold at WoW classic?
Yes and no. You can only buy game time in retail WoW, not in Classic. The subscription is shared however, so you can buy gametime with your gold in retail and then proceed to play Classic. Thats not really an option if you dont plan or intend to play retail. And unless you are extremely short on money I would strongly advise against playing retail for the sole purpose of grinding gold to pay your subscription. The money you save per hour spent grinding would be extremely low.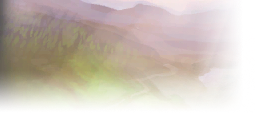 Stfuppercut

wrote:

↑

Gostkowski

wrote:

↑

I'm wondering if it's worth buying WoW classic... Is this game really good by today's standards?

You arent going to get objective answers on a forum full of people who play Classic and enjoy it.
I don't think he came to get an objective answer, he came to get convinced, enticed, encouraged. He needs a nudge to make the leap.
Great detailed response
@Caspus
!


Lvl 60


Lvl 43
I don't know how I can give you likes, but I'd love to
Today after work I will install the game :-)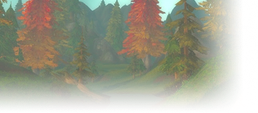 Gostkowski

wrote:

↑

Is this game really good by today's standards?
Yes.
Gostkowski

wrote:

↑

Do you play it only out of sentiment (it was great a long time ago).
Yes and no. There's definitely sentimental value, but I still think it's the greatest game of all time despite its flaws.
Some are still full. My server was full with 30+ minute queues during peak hours for the first two weeks or so, but now it went down to "High" population for the most part. Keep in mind that according to Blizzard, Classic's "Medium" pop is equivalent to Vanilla's "High" pop.
The initial rush is over, yes. I personally have had several friends quit before they hit level 30 when they were reminded of the grind.

Similar topics
to 'A few questions before I buy WoW Classic'
Posts
Views
Last post