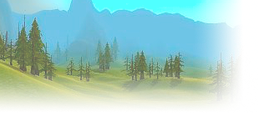 Loot Council Planner for Classic WoW
by @
@mookey
• 26th September 2019


Loot council planner is the tool I developed with my fellow officers over a few iterations of servers to ease the job of pre-determining receivers of loot. It makes the job of class leaders and officers participating in Loot Council much easier. It contains all the loot from all 40-man instanced raids. It doesn't cover World Bosses or 20-mans due to the fact that most of the guilds use different loot rules for these. The biggest use of the planner is in the moments when members of the loot council are not around and loot needs to be sorted

RAIDS - The Planner has 4 tabs, one each for each 40-man raids, with MC & Ony merged together.

Note:
Filled by guild strategists if needed about the item

BIS for:
Every class leader should mark certain item if it is BIS for their class

Prio:
If an item has potentially multiple classes that can receive the item, guild strategists fill in these

1st, 2nd, 3rd (in-line)
Class Leaders fill these

Standby
People eligible for the item if those in line are not present

Potentially, class leaders may opt to add more columns to note who already received items, but that is up to them.
Feel free to adjust the sheet according to your needs.
The Loot Council Planner is a final product, and probably will not receive updates in the future, unless some nice feature idea pops up here.
Thanks to @Teebling @
https://barrens.chat
for making this great community and providing us with all the resources
Thanks to @Xcellers for the inspiration
Thanks to all my previous and current guild mates that I love developing tools for.
- - -
Mookey & Cosá @ Shazzrah EU
Past: Mookey <The Celestial Defender> Xavius EU & Cosa @ Lightning's Blade / Northdale / Lightbringer EU Gehennas



Looking good, but why aren't the "BiS for" columns already filled in with classes? What's their purpose if not to establish a basis for loot distribution?


P.S-
The creatures in Molten Core are called "flamewakers", not "flamewalkers", a common mistake!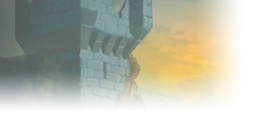 EU Hydraxian Waterlords



Nice one mate I've added this to the guides/resources sticky!
Admin • Bug reports • Avatar requests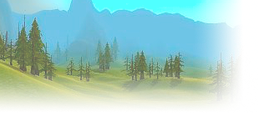 Dunno, I leave that to individual guilds, this is more like a template system. I play melee all my wow life, different weapons are BiS for horde and alliance, for example, that was my main reason for not setting BiS in place. Can be done but I avoided it.
Didn't know. Ty so much. Changed everything except Sabatons of the Flamewalker, for some strange reason they have Walker in the name.
Thanks
- - -
Mookey & Cosá @ Shazzrah EU
Past: Mookey <The Celestial Defender> Xavius EU & Cosa @ Lightning's Blade / Northdale / Lightbringer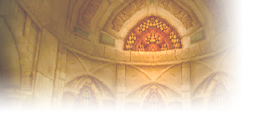 EU Firemaw



First off all, then this looks like a really useful tool for LC guilds running off ordered prio-lists - it has everything you need, and its open-ended so you can adjust it in to fit your needs exactly. Contrary to the BIS comments made earlier, then I am quite happy to see that you leave it up to the guilds, as perspectives on what is BiS and what is not, is debatable and at times circumstantial; furthermore, BiS is most often regarded from a personal stance, rather from a guild benefit stance; e.g. Mageblade in MC is BiS for Mages + Holy Paladins, but not all guilds is willing to consider each class as equal recipients.

Secondly, its absolutely humbling to be mentioned as an inspiration, and further to be referenced - I will get in touch with my Title-gal so I can return the favour!
-
Xcellers
|

Paladin

|

Firemaw EU-PVP

|
Mk. Ultra - Comprehensive Guild Management Spreadsheet
A comprehensive tool for guild managers maintaining rosters & loot distribution in LC based guilds


Vault of the Silverhands, A Gear Primer for Holy Paladins
A progressive and customisable item, enchant and buff overview for Holy Paladins


Similar topics
to 'Loot Council Planner for Classic WoW'
Posts
Views
Last post