EU Ashbringer

Sup guys! Help me please. I want to create the orc shaman, I have no problem with face and hair color, but skin color drives me crazy. It's really difficult to decide because there is no appearance change.

So here is the deal - I want the skin colour which fits Thrall's model. I guess there is no such colour available for players, but which one fits the best? Here is the pic. https://i.imgur.com/LKQl6ac.jpg

I can't decide between 2 and 3.

Which colour is close to Thrall's model?
Which of them is more "true and orcish"?

Thanks for your help and sorry for my English!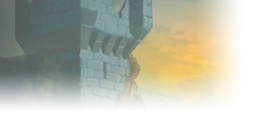 EU Hydraxian Waterlords



We actually had a poll on this exact thing about 3 months ago - 800+ votes. So you'll get some opinion there



I did actually take no.6 in the end.
Admin • Bug reports • Avatar requests



Similar topics
to 'Help me please with creating the orc shaman character!'
Posts
Views
Last post