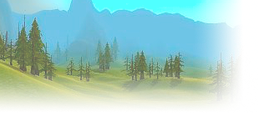 So last night I was questing in southern Barrens. I was following my Joana guide and it told me I needed to kill Lakota'mani for a quest it drops. So for 3 hours I ran back and forth to spot the NPC spamming my target macro.
I would grind only when it fell into the path I was running. No left or rights, just straight through. I was growing aggravated and annoyed that I could not spot this NPC. So I said "EFF IT!!!" I'm doing the Quilboars and hopefully it will spawn.
I continue grabbing the 60 tusks and killing the geo's /thorn's etc etc.
As I'm heading onward to skip the Lakota'mani, I spot him!

Now, there was a tauren dudu running around the path I was. I just knew he might be looking as well. I went on my way. Yes, it was my fault for not asking about his intentions.
So I spam my hunter mark/pet attack macro and in rushed the pet. I cast serpent sting and, of course, the dudu spams moonfire and tags!!!!!!!
OH MAN!!!!!! I WAS PISSED!!!!!!!
I started cursing this player for everything he was worth. "You stupid MFER" blah blah all that and then some. But, right before he kills Lakota he backs up and shoots me an invite and I quickly accept.

I ended up getting the quest that dropped. He proceeds to tell me "I'm a kind soul". I'm relieved I got the quest and now I'm feeling like an asshole because I immediately let my emotions get the best of me.
Is this what private servers have done to me? Made me such a toxic player to the point where I automatically think someone is out for themselves. I can say since launch day I haven't really had a bad player experience. Everyone has either invited me when I run up on a quest spot or stayed to help me with quests when they were done. Everyone has treated me with respect.
Idk really.....
I just felt bad that I would do that to another person without considering if they would actually help.

Just felt like sharing.

TLDR;
I'm an asshole. I'm tainted with private server toxicity.

Quicks - Orc Hunter - US Sulfuras
Melthis - Night Elf Rogue - US Netherwind
Meldren - Gnome Mage - US Netherwind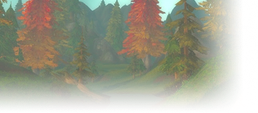 I can't believe I actually read your post but... did you apologize? If so I guess it's all good. US Grobbulus



Want wouldn't you just throw him an invite when he tagged it first?
Telvaine - Night Elf Hunter
Raikan - Night Elf Druid
Keatts- Human Rogue

Grobbulus - US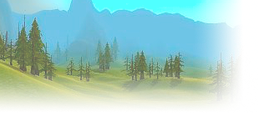 Yes I did.
I guess I'm so used to private servers where people just tag mobs to troll.
Quicks - Orc Hunter - US Sulfuras
Melthis - Night Elf Rogue - US Netherwind
Meldren - Gnome Mage - US Netherwind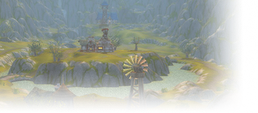 EU Ten Storms


When there are quests that require one specific kill such as this, waiting for a specific mob that drops one item, I always invite or accept invites.

BUT when there is for instance like the quilboar quest you mentioned to gather 60 Tusks, I always do them alone because in a group with 1x it takes twice the kills, three times with 3 in group and it goes on. You obviously kill one target faster in a group but the whole quest usually takes longer in group. I love player interaction (when it's friendly) and I always help out others with gold and quests etc but sometimes I'm simply not in the mood, especially if I havent been able to play for 3-4 days and then have 1-2hrs to play.
Altaholic playing the following:
Ten Storms EU Alliance


Finnigan - Dwarf Hunter Lvl 30




Portalmaster - Gnome Mage Lvl 19




Shaelur - Dwarf Paladin Lvl 22




Shaelus - Night Elf Druid Lvl 50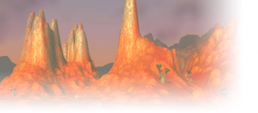 EU Flamelash



the dudu lol I've legit never head that before :)

I had one player jump in to skin a kill I just looted, while I was busy killing another aggro'd mob. It irritated me but I just let him know to ask next time before he jumps in on someone else like that. Some people just don't know how not to be rude.
Similar topics
to 'I feel like an ass!'
Posts
Views
Last post