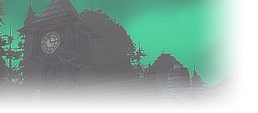 OC Arugal



As we all know, there is no Guild Bank system in Classic. However there are some addon alternatives for this, each with its own pro's and con's. Also much to my dismay there weren't any compilations of all the available addons, hence me writing this mini-guide!


Introduction
Classic Guild Bank
GuildHelperClassic
GuildBankExport
Pros and Cons
Classic Guild Bank


+ Looks pretty.
+ Has great filters, so once the guild bank alt is full of items, you can easily search things.
+ The ability to request items would make things a lot easier, which is a planned feature.
+ The other users do not need to register, only the bank alt does.
+ It can support multiple bank characters in one guild.
- Is somewhat cumbersome, since you need to manually copy/paste the code every time you change things.
- People still need to go to a 3rd party website to see what's available, which can be off-putting for some.

GuildHelperClassic


+ Is easiest to use; just click on one button in-game to sync everything. It even has auto-sync every X minutes.
- It doesn't look all that classic-y.
- It does require other members to use the same Addon. Unless GuildHelperClassic becomes de facto addon for guilds, any addon that requires other people to also install the addon quickly fades away. Some hardcore guilds that can demand certain addons to be installed will find this one quite useful, while casual / semi guilds may have a hard time asking this of their members.

GuildBankExport


+ Exporting in CSV format means the freedom to use the data however you want. I'm really hoping someone makes a Discord bot out of this (or really any other addons') exported data. Perhaps even a bot that automatically updates a specific channel with a neatly organized list of items (in their own categories)! I'm waiting for people more clever than I am to take initiative
- It's also at the same time very bare bones, and the exported data as raw data looks ugly. The exported data just screams "use me in different ways!". I hope someone will!
I personally tried Classic Guild Bank in-game so far, and seems to be working fine.
Let me know if you have tried others or have other suggestions, so I can add them here.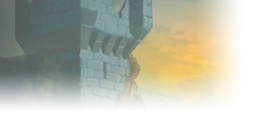 EU Hydraxian Waterlords



Great job Gallow, thank you for sharing this

I like the pros/cons at the end too that's a great addition and will be helpful for anyone interested.
Admin • Bug reports • Avatar requests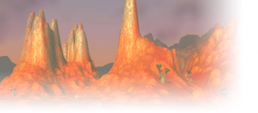 EU Flamelash



this is really cool! great write up!

US Mankrik



I've seen two guilds using a banking bot in discord. One is Odyssey on Mankrik and I think the other was Good on Mankrik. Both are Alliance guilds. So, banking bots are out there :)
Similar topics
to 'Guild Bank Addons'
Posts
Views
Last post