US Sulfuras



Shyneur

wrote:

↑

Nice work ! But I find it personally a bit overloaded...

So I thought "Hey then, I should make my own" and that's what I did.

After about an hour or so of work I created something that I find more "in tone" with the website.

And I guessed it made more sense to share it here for everyone to see ! Feel free to use it !
Love it, great work!
Español, por favor.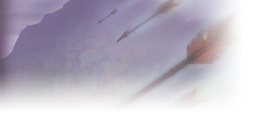 EU Sulfuron



Thanks !
My only issue is that the logo is directly taken from the website sprite sheet, thus having a very low size and resolution (which makes it a bit ugly when upscaled like I did)
But I could just do another export with a full size logo... Of course that is if
@teebling
would have the time to send me a bigger one

"Yesterday is history, tomorrow a mystery, but today is a gift : that's why it's called present."
Similar topics
to '[Major Update] Barrens.chat INTROS (4 Versions)'
Posts
Views
Last post