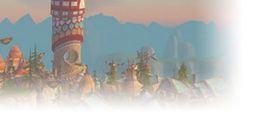 I know these types of topics could be boring by now but with Classic release date approaching so quick I feel like I should finally make up my mind on what to roll and I need your help!

I would like to play mainly as a healer and on Horde side. I love druids religiously but I feel like I need to try something new this time.
I don't plan on playing hardcore but still want to do well. My main interest is pvp (both bg and wpvp) but also would like to clear the pve content.

So my choice is between Priest or Shaman.
Priest because they seem like the ultimate healer all around, shields and also the trolling opportunities with mind control seem really fun.
With shaman the chain heal, self ress, ghost wolf and the diverse selection of totems to help the team or myself with look just as fun.

As a WotLK kid I'm new to vanilla so that also adds to why I couldn't decide yet. I've read many of you are more experienced so any opinions/advice is greatly appreciated!

(Also sorry for any grammar mistakes, english is not my first language.)


Zandalar Tribe EU


Tinytusk

- Troll Shaman


Zinnia

- Undead Mage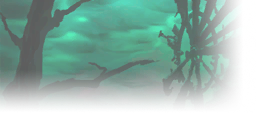 It's Druid, be the mammal you were supposed to be!

Shamans are feared in PvP, purge is a powerful tool!

That being said I would lean towards Priest, Priest has many different defensive and offensive abilities and alot of em!
Mind Control is fun but also very good at just removing 1 opponent from the fight.
Mana burn helps with removing the opponents healers mana.
Not as good as purge but they do have Dispel.
When you have control of the fight you can pop some shadow or smite damage to help finish off opponents.
Also very wanted in dungeons and raids when you want to fish out some gear or when PvP gets stall to change it up.

Disclaimer: Biased on Priest since I played one in Vanilla!




|
Nýxt
-
Affliction Warlock
|
Kirtonos PVP
|
Level 60
|
=-|-=
|
Awkaran
-
Resto Druid
|
Kirtonos PVP
|
Level 27
|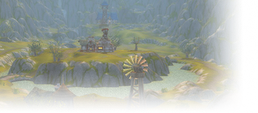 If I would add something here....play Priest :p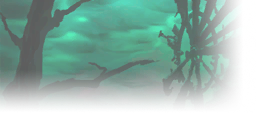 Heia!

New here and couldn't help myself to answer, but as a main priest in vanilla I'd probably recommend that instead of Shaman. The healing is 'safer', meaning you'll have a lot more resources to spend so grouping will never be an issue, priest is ideal if you plan to spend a lot of time in dungeons and later on raids, you bring the big guns in terms of healing so what you bring to the table is very appreciated.
Leveling will be painstakingly slow and deadly in anything but shadow, which I personally didn't mind because I wanted to do a lot of dungeons anyway, so if you plan on questing more than dungeoning, perhaps Shaman is a better pick for you.
In PvP you will be prone to endurance and survive well enough as a discipline priest (rogues and hunters are your most dangerous foe), however you wont be able to make kills (in a context of world PvP), so just run, find a guard or a friendly player.

Shaman's are a beauty just as well, and I did ended up leveling one in blizz-like private servers. I would only recommend Shaman if you're looking to have outstanding survivability, self-res, outperform, survive and kill anything in PvP (albeit ideally not in healing spec, so this perk might be mute) and even improvise tanking in dungeons if your tank gets feared or dc'ed (true story). Shaman's are an (im)perfect jack of all trades that often become wipe savers and extremely independent during the leveling up process, apart from elite quests, no mob pack is too much for you.

So...
If you're planning on spending more time questing, with just a dungeon here and there, and taking the world by yourself (PvP or PvE), go Shaman. If your agenda is more long term and group dedicated perhaps Priest is the way to go for the easiness of getting into groups and that feeling of what you do matters with your immense healing prowess.

As for me? I've been there and screw that noise, Warlock for me

And they say Blizzard games don't have bugs. - Anub'arak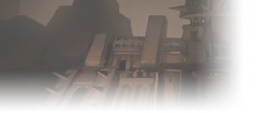 US Westfall



I've played all three in a healing capacity in raids, but only the druid during vanilla. However, I'll say that the priest might have been some of the most fun I ever had in wow (played shadow during TBC and disc during WotLK).

I think when it comes to pvp, you have a lot more tools in your belt as a priest than you do as a shaman. Purge is fantastic and totems are wonderful when your pvp group is bunched up (looking at you AV turtles...), but I think you'll find the priest is a lot more fun. Mind control is definitely a lot of fun as is PS bombing a zerg group.

Of course, you could always play druid again and troll the ever living shit out of people in bg's :P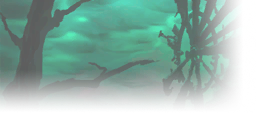 Damn right!
Same here, was Vanilla Priest and now joining the true Shadow Form class in Warlock!




|
Nýxt
-
Affliction Warlock
|
Kirtonos PVP
|
Level 60
|
=-|-=
|
Awkaran
-
Resto Druid
|
Kirtonos PVP
|
Level 27
|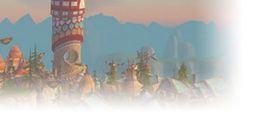 Thank you all gave me some good points to think about!



Zandalar Tribe EU


Tinytusk

- Troll Shaman


Zinnia

- Undead Mage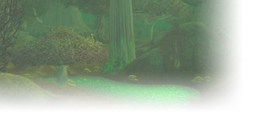 EU Razorgore



Don't forget! Shamans can't dispel magic debuffs from friendly targets! They can only purge enemies. Priests can do both. People often overlook this!
In Vanilla:
Shaman: offensive healer (least defensive tools)
Priest: all-round healer (decent on offense and defense)
Paladin: defensive healer (least offensive tools)
Similar topics
to 'Help me decide please!'
Posts
Views
Last post