Hello everyone, im planning on playing druid balance/FC and wondered if anyone know where i can find BiS gear for the druid balance?
i have looked on the web myself but i find very much diffrent from site to site. any tip is very much appreciated! :)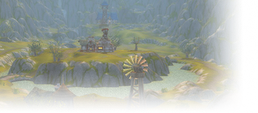 EU Ten Storms


As for balance, i'd say this is bis or pretty close to it.

https://classic.wowhead.com/dressing-ro ... O808cbR87c

However this is pre raid, since you are going to have a hard time getting caster gear in raids. Very hard. Either be lucky or join raids when guilds have it on farm and they allow more "shitty" specs.
Altaholic playing the following:
Ten Storms EU Alliance


Finnigan - Dwarf Hunter Lvl 30




Portalmaster - Gnome Mage Lvl 19




Shaelur - Dwarf Paladin Lvl 22




Shaelus - Night Elf Druid Lvl 50



Similar topics
to 'Druid pvp BiS?'
Posts
Views
Last post