I will be returning to WoW Classic after 15 years of playing the game...and still loving it, my only question is: do you guys think that the realms population will be high enough to always find people for dungeons, pvp, world events etc like it was in Vanilla? Reason i am asking is that when i started i made sure i join a high pop server to always make sure that no matter what part of the day i log in i always have people on to run whatever with, now by having the main game with high pop and now classic servers it will possibly be a balance issue, i just hope a lot of old players come back, we need them...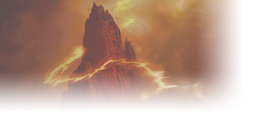 US Fairbanks



Couple of other similar threads. This one comes to mind: viewtopic.php?f=3&t=1478&p=15407&hilit= ... ion#p15407

If private is any indication, the market is there. Whether that market is 6 million strong, or can only support a few servers, there will always be demand to play Classic for the foreseeable future.
g0bledyg00k

wrote:

↑

Never making a single investment again until I 100% know it pays off.
2000 IQ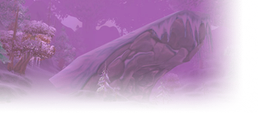 EU Zandalar Tribe



if we only have 10% of bfa players play classic that's well above 350k+ players ! distribute that over the sparse number of realms ( i estimate for EU 8-10 realms and 4 realms for US) that's about 25k players per server ! that's ALLOT of players for 1 server so even if the number of realms double my estimation, 12k~ is still allot of players for 1 realm, so we'll be fine.

the great thing about classic is that its backed by blizzard and it only costs you a sub, so if you're sick of bfa you can jump to classic, there's no endevour to hop in between ! and the appeal of a more stable, dupe/hack free classic experience will probably gravitate allot of the private server crowd !

the real question in my opinion is how long will classic last ?! i just heard recently that RIFT PRIME ( classic server for RIFT) was shutdown ! and it saddened me, only after a year or so of launch !!!
Good replies, really appreciate it, the numbers do make sense...as far as how long will the classic last, well all the way to AQ40, when the world event is done and we get to kill C'thun...again, then all there is to do after that is grind out the High Warlord pvp, which i never got to finish since by the time i really got into it they went into new xpac mode and cut down the high warlord grind making it a honor buy system, so this time around i am hoping that pvp will stay a little longer...but yeh being able to jump between current game and classic is a super plus
Similar topics
to 'WoW Classic Population'
Posts
Views
Last post