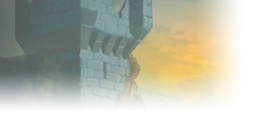 In response to the feedback thread we had a while ago I've begun work on a very rough graphical mockup of what the filtering system could look like: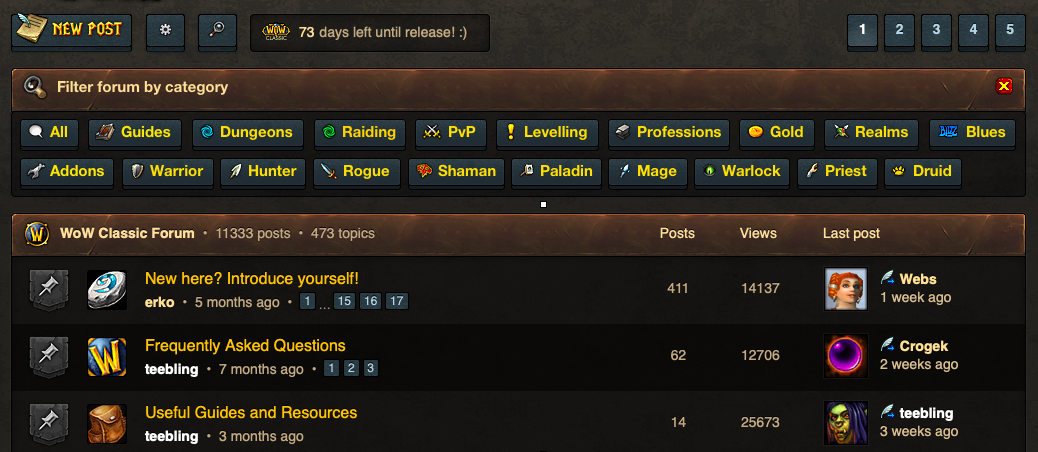 You will click on one of the filters and the main forum will fade out quickly and the new filtered topic list will fade in. This is nice because it will avoid page reloads and make browsing through filters easy for guests with no patience (see linked topic above for what I mean).
Admin • Bug reports • Avatar requests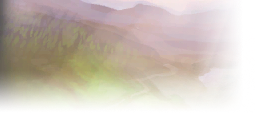 But where are the Layering and WoW Token filters?!



Lvl 60


Lvl 43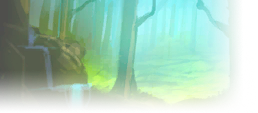 Looks quick and clean. We'll definitely need an off-topic section or else it wouldn't be barrens chat.
I'd like some kind of collapse/expand system for the classes too to get rid of a little noise.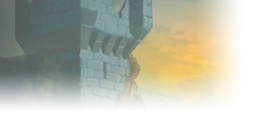 As for an off topic 'section' remember that these will be simply filters and the one-forum structure will remain, so there aren't really sections so to speak. Happy to have off topic threads (tagged as off topic) mixed in with the rest once filtering is enabled.
What do you mean by a collapse/expand thing for classes?
Admin • Bug reports • Avatar requests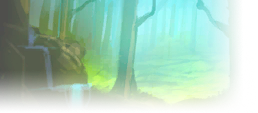 Maybe I'm alone on this but right now it's a lot to read at a glance. I'd just like a button that looks identical to the others but reads "classes" and clicking it would make all 8 of the class category buttons pop out to be selected. Dungeons + Raiding + Leveling and Professions + Gold could probably be consolidated into meta-categories PvE and Economy. Maybe color meta and sub-categories differently too to make it read faster.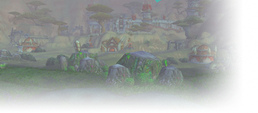 Looks cool... I love to have the option to filter anything and everyone!

But, when we are at the point where we need such tools/filters, wouldn't it be better to (also) use more sub-forums?... like we did in all the forums in the golden age of vanilla wow?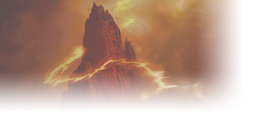 US Fairbanks



g0bledyg00k

wrote:

↑

Never making a single investment again until I 100% know it pays off.
2000 IQ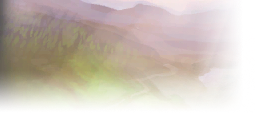 Lvl 60


Lvl 43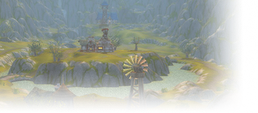 This looks awesome, cant wait for the feature!
Similar topics
to 'Sneak peek at the filter feature coming in 1.10'
Posts
Views
Last post