Hi, WoW Classic when it comes out will be my first real MMO.. I did play a mobile MMO on Android that from what I cant tell is like a stripped down 2D WoW.. Anyways in that mobile MMO it was wpvp, but there was a place called the "PvP Cave" which is just a random empty cave where players from both
factions would not attack eachother. Although they could, and alot of time there were gankers who did break the non-spoken rules of it, but it was reliable
enough area where you can litterly stand there for hours AFK and you won't get killed... Going into WoW classic this is something that's kinda really important for me as I intend to be a semi-casual player that multiasks PvP duels and studying... In otherwords I cant spend hours traveling the world
and player killing,.. I want to be able to just chill in the game and PvP on my terms... Note, please dont think im complaining about wpvp cause I also do like to do that, and I dont like games where there is no wpvp (like the new BFA which im told you have to opt in which I think is lame)...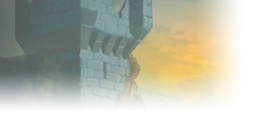 EU Hydraxian Waterlords



Hey A_H



Here's the basics. First of all there are two different types of server you can play on. PvE and PvP.

PvE is the opt-in version and PvP is the always opted-in option.

Nowhere is truly safe on a PvP server, but cities are very well defended. Towns and other questing hubs may be attacked constantly, whereas cities will be attacked but not so often or consistently (depending on who is on your server of course).

Safest way to not get ganked on a PvP server is just to log out. If you have to be in-game and AFK, a city is the safest place to do it.

Or, you could choose classes that can stealth like a Druid or a Rogue. Then you can just stealth anywhere in the world and it is very unlikely anyone will find you unless they accidentally AoE spell in your location. Any Night Elf player can also use https://classic.wowhead.com/spell=20580 for the same purpose.
Admin • Bug reports • Avatar requests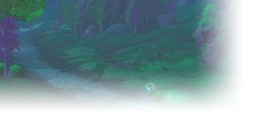 In low level zones and capital cities you will not be flagged unless you choose to do so. If you stop fighting in these zones the flag drops after five minutes (I think). Same applies for having just left a contested zone and entered and uncontested zone, as the flag does not instantly drop.

All other zones whose minimum level is above 20~ on a PvP server you will automatically be flagged for combat.

P.S. Even if your city is being raided on a PvP server, you will not be automatically flagged. You have to choose to defend it.
Dang I was really hoping for there to be an area where players of both factions just meet up and chill for duels (im suprised something like this didnt catch on in WoW community)... Im playing Night Elf Hunter so i'll atleast I have the Shadowmeld.. Thanks for replying guys! (and mybad for the formatting)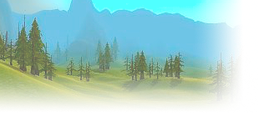 Alliance_Hunter wrote:

↑

Dang I was really hoping for there to be an area where players of both factions just meet up and chill for duels (im suprised something like this didnt catch on in WoW community)... Im playing Night Elf Hunter so i'll atleast I have the Shadowmeld.. Thanks for replying guys! (and mybad for the formatting)
It does exist, just not in classic. Starting with Shattrath there are a number of "Sanctuary" cities.
I have nothing fancy to add here, but if you've never played Binary Domain, you should.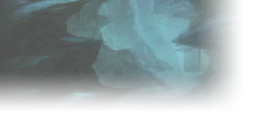 Gurubashi Arena always had a sort of hidden "off-limit unless you're in the middle" rule on my realm, not everyone followed it but it's generally what happened. Watching duels in the mid was always cool.

/beckon & /roar to each other across faction for duels and stuff
Cool thanks that sounds exactly what im talking about (using /roar and /beckon to signal a duel), ill definitely check that place out..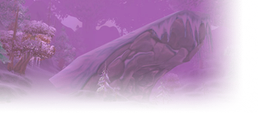 a minor correction: there ARE a few neutral cities throughout azeroth. pvp is not forcibly disabled, but you'll be immediately punished by guards. so people can (and will) pvp or gank immediately outside.

ratchet, booty bay, everlook, and gadgetzan are all goblin towns. there's also light's hope chapel, protected by the argent crusade. now, obviously there are a ton of zones throughout azeroth, but those pretty much cover the four corners of the world (and ratchets right in the middle). if youre looking for enemy faction players that want to fight on your terms, those would be decent places to hang around. which is convenient, because each location is in a different level range.

im not sure what game you came from, or how pvp worked in that. but it sounds like youre looking to 'duel'. which you can do with anyone. even your own faction members. if youre just looking to prove yourself, you want dueling, which can easily be done anywhere (outside of a major city). world pvp is dirty. its war. its hell. there are no rules. despite the ranking system, there is no honor. its kill or be killed. its live or die. STV is called STViet Nam for a reason. the enemy faction doesnt care about wounding your pride or proving they're better....they want to slaughter you. cut you down like an animal, emote at your corpse, and then probably camp your corpse so they get you again as soon as you res.

alternatively, if youre looking to only pvp in short bursts then get back to your studying or something, wait for battlegrounds to come out. then you can sit in the comfort of a capital city, doing your studying or whatever, until the BG queue pops and lets you in. you can fight it out. win or lose. then get back to your studying while the queue timer starts up again.
You think you do, but you do.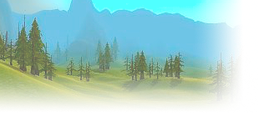 US Bloodsail Buccaneers



That reminded me of my server during vanilla (Frostwolf-US PvP) and what Gadgetzan was like. There were almost always people hanging out outside the gates on the alliance side (the ground is flatter), where the guards and flight master wouldn't attack you. It was easy enough to communicate that you wanted to "duel" with someone with emotes and stuff. There would of course be people looking to interrupt duels for an easy HK, and they could always run into town and aggro the guards onto you if you tried to retaliate. The other goblin towns didn't have this sort of scene, but Booty Bay was always the site of weird griefing and trolling back and forth. I don't remember a lot of legitimate pvp there, just dying to guards a lot.
Similar topics
to 'Are there any designated non-ganking PvP zones?'
Posts
Views
Last post