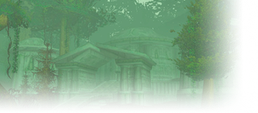 I don't know If someone here interested in stuff like this but since we have a few months till release I'll try.

For a while, I was thinking about the concept based on basically one thing: what if World of Warcraft was made today, what game it would be?
Few notes here:
I'm trying to make it somewhat realistic in terms of development. So nothing really huge and mindblowing here.
The story is heavily changed, based on different Blizzard concepts from different times.
Many elements also based on different Blizzard concepts.
Main Feautures
Location – Lordaeron
Seven unique races – Humans, Orcs, Trolls, Dwarves, Elves, Forsaken (not undead) and Worgens (not shapeshifters).
Eleven unique classes – Warrior, Rogue, Hunter, Mage, Warlock, Necromancer, Paladin, Druid, Priest, Shaman and Druid.
Five unique customizations for classes – Necrolyte, Skald and Witch Doctor for Priest Class; Blood Knight for Paladin Class; Harvest-witch for Druid Class.
No hard factions. Each race represents its own faction and has unique relationships with others.
No levelling. Progression systems include gear, reputations and content completion.
Race Example: Elves of Eastern Kingdoms
Available classes – Warrior, Hunter, Rogue, Druid, Warlock, Necromancer, Mage, Paladin (Blood Knight).
Main settlement – Silvermoon City
The divided city of Silvermoon
After destructions of orcs invasion and Scourge campaign in Lordaeron, not much left of Elves in Eastern Kingdoms and that changed them forever. But not everyone was changed in the same way and now society divided between two main groups.
High Elves
Trying to preserve their traditional way many Elves left to the snowy isle of Quel'danas, but some of them still remaining in the Silvermoon, lead by Silver Covenant and remains of Druids.
Blood Elves
Born in the devastating flame of dragons, this harsh group trying to redefine the place of Elves in the new world. In the absence of Prince Kael'thas, Magister Rommath and sinister Blood Knights control most of Silvermoon.
The Lord
Lord Lor'themar, the chosen ruler of Silvermoon, trying to maintain a balance between these groups. Although his live eye is green, it said that he ordered to replace his dead one with magical cold blue to symbolise his impartiality.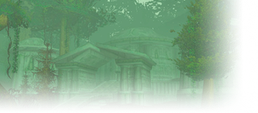 Would appreciate any comments and suggestions.

(reserver for the case if needed)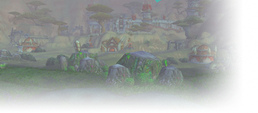 If it would be made today, it would be an battle royal! :(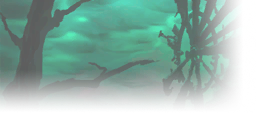 This might not be the type of answer your looking for but I think if WoW were made today, it would be done with populatity in mind.
-Made available on all platforms.
-Easy for people to play in 30 minute, meaningful segments.

I always envisioned something like this:
-2 main factions with 2 main cities acting as the "lobby". Furnished with vendors/trainers/auction house/etc.
-No open world. Just battleground ques and Dungeon ques from dungeon/battle Masters.

Similar to the way Call of Duty: World War II is set up with the military base.

Of course this version of the game would have come and gone in a 6 month to 2 year span like all other modern games do. It would certainly not get a remake 15 years later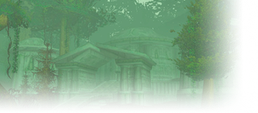 Well, yeah, sessions game is the way today. But it just wouldn't be MMORPG. :3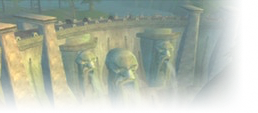 Outside of instanced content, you can easily play Classic in short sessions. You wont progress very fast (unless you play a dozen sessions a day) but its totally doable.
The problem is that there will be many occasions when one of those sessions contains barely any actual gameplay. You fly 10 minutes, you run another 5 minutes, you spend 5 minutes fighting mobs, you die (5 minutes corpse run), you fight for another 10 minutes...
35 minutes over and you may or may not got 1 quest done. That was your session for today. I wouldnt want it changed, but I cant blame anyone with limited time to play to stay away from that.
The ones I cant understand are those that play competitive games for multiple hours straight where they spend half their time complaining about their team mates. My roommates brother is like that. I literally cant comprehend it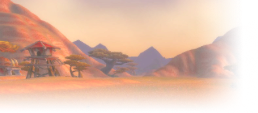 The concept of having no two hard factions is very interesting. It feels more in line with Warcraft 3 lorewise and could offer interesting PvP dynamics, the feasibility of pulling it off is a whole 'nother thing. I'm not aware of many mmorpgs with asymmetrical faction design.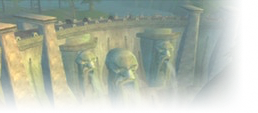 My very personal dream would be to have dynamic factions by introducing a 2 layered reputation system. The idea is that while any charakter has an individual rep at every faction, factions themselves have rep towards each other. A player that is part of a faction can influence not only his personal rep but also that of his faction. The world could be a massive slaughterhouse or a peaceful land. Every realm had its own, unique dynamic. Individual players can become universally loved - or hated by everyone.




This is how I'd envision it.
Nothing has changed at all, except for:

Higher resolution textures such as nice trees, littered doodads, fire, water etc.
A longer 1-60 progression, with more emphasis placed on exploring and questing to uncover stories, rather than to gain exp.
Mythic+ dungeons because tbh, between vanilla and BfA, they're the only thing they've implemented that are actually fun.
Thats about it. If game was changed in any way rather than expanding existing elements, then it wouldn't be WoW.
Similar topics
to 'Concept of WoW Remake'
Posts
Views
Last post