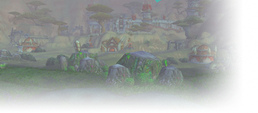 I've seen a lot of chatter about faction population balance for each server. There are plenty of people worried that they will end up on a largely mismatched server. Has Blizzard done anything in the past to alleviate this? I havent followed WoW very religously since TBC, so I'd be curious if there is any precedent to them intervening when the imbalance gets very high.

I've tried to think of ways they could try to keep a fairly balanced population per server. The only thing I have come up with would be to restrict new players to picking the lower population side if things got really out of control. Say 75%/25%.

My questions to everyone are:
Does population balance matter to you? Do you think Blizzard should intervene in these situations?

Is there any precedent to Blizzard intervening with faction imbalance?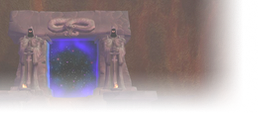 EU Firemaw



They have given free transfers to low pop servers before + merged others.
Not sure what will be done / or can be done for classic though. For me the balance is quite important because of wpvp.
EU - Firemaw
Alliance Warlock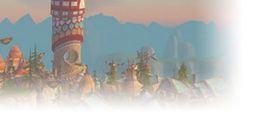 I've seen two taken by blizzard (could be more I missed/don't remember). first was free realm transfers (but only to low pop servers - some of which had faction imbalance from what I remember, so not really a solution). And second I know of was unfortunately cross-realm play, which changed the whole nature of wow.

IMO faction imbalance is the risk we take if we want to play wow close to how it was back in the day. Having persistent characters/players is essential to server and even faction/guild identity. If we introduce mechanisms forcing faction balance, there's a decent chance it will stop being an RPG and just become a game.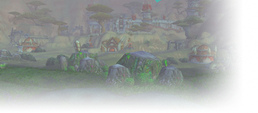 Cross-realm play is a hard no for me personally. Which I agree would completely change the whole nature of the game. I'm not worried about that though. I have faith that Blizzard is commited to the 'no changes' on that front.


I do agree that faction imbalance is a risk that is just a part of the experience, but I like exploring options.
Thinking about it a bit more, i feel like I vaguely remember a time where they gave out bonus % xp if you chose the underpopulated faction on a server. Although I'm probably misremembering. Does anyone think that could be a strategy going forward? Although admittedly giving bonus xp would change the feel of the leveling process.
ShamelessEU

wrote:

↑

They have given free transfers to low pop servers before + merged others.

Not sure what will be done / or can be done for classic though. For me the balance is quite important because of wpvp.
I think free transfers is definitely the best current option. But it doesnt neceeasarilly fix the issue.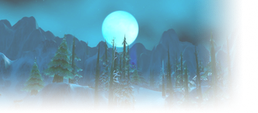 Server merge is the only good option if one server has a big imbalance and low player count. If like here in Germany 1 server is ally and another is horde only (Aegwynn and blackrock) Blizz can not really do something about it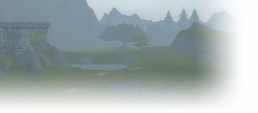 This is my biggest worry, hoping for them to release server transfers or something.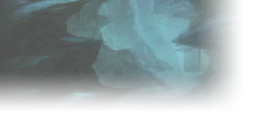 Honestly most realm will just have balanced factions, within 5% I would guess.

It mostly always happens on every server launch and I doubt it's something you need to worry about, however in the off chance that they are severely imbalanced (60/40 etc) Blizzard will likely add free faction changes or realm changes from populated realms to that realms specific underpopulated faction, another option being faction locks which I truly detest from an mmo perspective.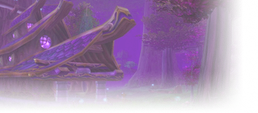 Looking at all the Polls and Stats from all the private servers, it's been mostly even with a 5% difference between Alliance and Horde.
I don't by any means say that this same thing will happen in Classic, but it would be nice to be transparent and always talked about.

I feel like Blizzard making campaigns or posters or social media things with things like "Feathermoon Needs You!" as an Alliance Invitation Poster.
And maybe follow that up when you're choosing your server to be part of the balance.

People usually like to think about the machine or algorithms trying to fix this, but sometimes just a simple "Join the Horde on Server XYZ" would bring more horde players to that server to balance the server out.

What Barrens.Chat is doing Realms Tab is great to make that info more transparent.
It could even be locally within our community to showcase the servers with imbalance and actively try to recruit people for those factions in those servers.
@teebling with his amazing graphic design skills could make 2 poster temples for Alliance and Horde recruit with a Server Name Placeholder. This way whoever is on a server that getting unbalanced could call out for more recruits in that server.

It would be a community-wide effort, which is very Vanilla-like in a way.
I honestly think this is something we can resolve in a community-level, and not have to depend on Blizzard. :)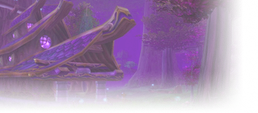 @MeatLumps I do like the idea of a soft-restrict on servers with huge server imbalance. But... Blizzard's stance would be something like "If two friends want to play together in the same server, we can't say no." Which is awesome. So then maybe implement in that banner on the side to showcase that we need more Alliance or more Horde on that server.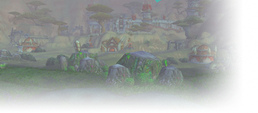 That's actually a really good point! There's probably a lot of things we as the community can do, both in game and out of game to try to improve these things without necessarily needing Blizzard to step in. The posters seem like a really fun idea, and with the forums/reddit/social media, spreading those things are easier than it's ever been.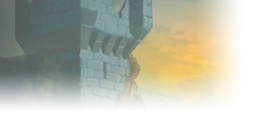 Faction imbalance is just part of the experience
Similar topics
to 'Server Faction Imbalance'
Posts
Views
Last post