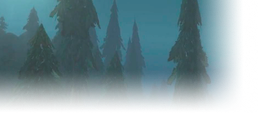 Discord:
Ossadogva#5294
Bnet:
Sinclare#2605
Posts: 68
Likes: 22

68 posts





2 weeks ago

(Pre-release)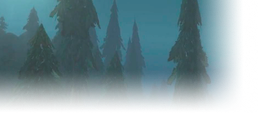 20 posts



2 weeks ago

(Pre-release)
Hey,

On the pros side, on my experience, RP servers tend to have a more mature player base. If you're in the RP stuff, you can have some real fun wandering and meeting other players. They tend to have more events in the community too.
Also, you won't see the usual pseudos like Legolasolol, Gandalfozor or Getrekt. If seeing that kind of names bothers you, it's a plus.

On the down side, they often are less (even way less) crowded, resulting in some difficulties in the economy and for raiding.
There are way more casuals on RP servers too.
Players, while being more mature, tend to get triggered very easily if you're not in the same RP mood as them.

Overall, at first I was thinking of rolling on one at start, but the odds of ending up on an empty server are higher than on a PvP or PvE server.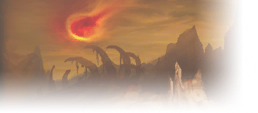 Guild:
Kor Kron Vanguard
Bnet:
Nym#21750
Posts: 241
Likes: 243

240 posts





2 weeks ago

(Pre-release)
The pro about them being more mature is slightly misleading. Yes, they type nicer than your average PvP server bloke - but the content of what they are typing is in no way, shape or form more intelligent, insightful, open-minded or friendly than that of your average player in WoW. A lot of them lowkey believe they're better than you because of how "mature" they are and if you're like me and you like to debate a lot, you'll notice how often that attitude tends to come out from them the longer you go on to question their line of reasoning on anything.

Yes, you'll probably see fewer "Legolasxdd" names on the server, but again I cannot help to question the maturity and mental development of people who either lack the willpower to either ignore these names or the imagination to integrate them within their role playing session somehow. On the same subject however, you'll also see less ERP ridden with paraphilia going on regular PvP/PvE realms, and since names like "Digbick" are going to be just as common as adults roleplaying as 8 year old trannies in Goldshire, it's really worth mentioning.

The main downside of playing on RP realms is probably more or less along the lines of raiding. On average, RP realms tend to have worse raiders than regular realms. I believe this is in part due to the fact that:

a) people who spend their time RP-ing don't spend as much time raiding/improving their characters as people on other realms (assuming both spend the same amount of hours)

b) most good raiding guilds do not go to RP realms because they have no time/interest to RP; most players who are interested in raiding do not go to RP realms because they're looking to join these good raiding guilds (and for new players, no one asking for a good realm to raid on will ever be sent to AD on /r/wow or on the forums anywhere)

c) different mindset and priorities, they tend to put emphasis on getting along and making everyone happy in their own community rather than progress - possibly because they rely on a friendly and happy community in order to engage in RP and stay relevant as a guild, much like raiding guilds rely on good progression in order to acquire loot and stay relevant as a guild

I'm not saying that good raiding guilds don't exist on RP realms, it's just that they are much fewer and not as many/good on average than on PvE/PvP realms. Even now you can look at Argent Dawn and see that no guilds have even stepped into Mythic, whereas traditionally good PvE realms (Draenor, Kazzak, Tarren Mill, etc) have already cleared it. Even if you take one of those realms (like Kazzak) and compare the averages with Argent Dawn, Kazzak has almost 3 times as many guilds clearing Heroic right now despite only having just 50% more population.

In my personal experience, I have seldom been let down by my expectation of how the average RP-ers are like. I think they attract mostly a certain type of players I would personally like to avoid because they annoy the hell out of me. Play there if you can stand these sort of players and really want to engage in RP with other players. If you're just comfortable RP-ing for your own sake, I don't think it's worth it.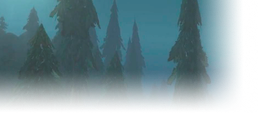 Discord:
Ossadogva#5294
Bnet:
Sinclare#2605
Posts: 68
Likes: 22

68 posts





2 weeks ago

(Pre-release)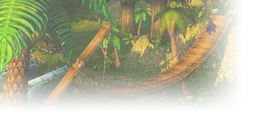 9 posts





2 weeks ago

(Pre-release)
To make the case for an RP-PVP realm, I played on one during TBC and found it really nice. It was, in general, a nice balance between the PVP minmaxers and the RP people; while my realm never had any world firsts or anything, we have a handful of hardcore raiding guilds. I felt like the average player in general was nicer, as opposed to both PVP and "Normal" realms.
Similar topics
to 'RP-PVP/PVE Realms'
Posts
Views
Last post