1 post



Hi, night elves n trolls!

So it's that amazing time in life where the game you had such fond memories of is on the horizon to return, what glorious days they we're, where the whole server was jealous of your gear and the guild was your family, but we are now a bit older, wiser, mature than when we last played vanilla, but that's not going to stop the majority from jumping on and reliving that epic time in our gaming lives.

As we all know it's a little way off yet, but that doesn't mean we can't build the foundations for an amazing group of players

As I've been far too excited I've decided to lay the groundwork for CODE an alliance hardcore raiding guild, I know the word "hardcore" will scare some players that have commitments, but that's not a problem we'll figure it out!

In the build up the release we are looking for dedicated guildies, streamers and more, we will be throwing out classic giveaways until release, and free apparel to spread the word that the greatest patch in history is making a return!

Head over to http://www.codegaming.eu And then to our discord, it's all funky fresh! https://discordapp.com/invite/Ccd9Kgg

Mature guild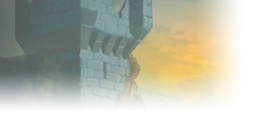 Discord:
teebling#5444
Bnet:
Teeb#2674
Posts: 1062
Likes: 1852

525 posts





Hey Refuted, sounds like you're very enthusiastic and wish you all the best for your guild.

Just on a side note I'm only seeing a test page when I visit your website.
Admin • Bug reports • Avatar requests


There is nothing like watching a dead rogue not releasing his ghost so he can watch me slowly bleeding out, only to pop stoneform and teabag him with my rocky balls. Samarener the Dwarf, 2019.
Similar topics
to 'Let's get that nostalgia back with CODE'
Posts
Views
Last post