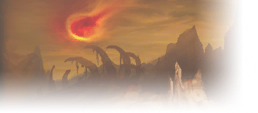 Black Monarch

wrote:

↑

It's funny how you can't ever make a post without lying within your first two sentences.
> fresh account
> makes controversial post
> literary everyone in the thread disagrees
> receives 2 pages worth in a reply from a veteran member explaining why you're contradicting yourself
> "ur a troll because you lied when you said I was on the forums, not even gonna bother"
What's one got to do with the other?

I got your point and I believe you, I was wrong to assume that sort of language was the result of hanging too much on the forums. What about the 3-4 actually relevant points about you not knowing anything about private servers, you contradicting yourself and everything?
You keep coming here to argue with other people for no goddamn reason and you consistently refuse to accept any other perspectives even though it's an entirely subjective manner. If anyone's trolling here that's you mate.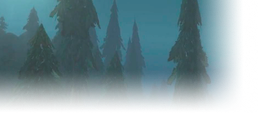 Wow, this time you were able to wait until your third sentence to lie. Keep practicing. You'll be worth engaging with eventually.
Threads I've derailed: 0
Flame wars I've started: 0
Threads I've started that mentioned other posters by name: 0
Accounts I've created for the sole purpose of mocking other posters: 0

My reputation is clean.

US Smolderweb



Black Monarch

wrote:

↑

Wow, this time you were able to wait until your third sentence to lie. Keep practicing. You'll be worth engaging with eventually.
@Black Monarch
you're the most toxic person in this community and I hope
@Teebling
bans you sooner rather than later.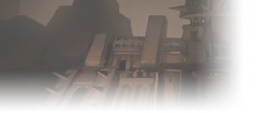 Black Monarch

wrote:

↑

That would solve the availability problem. It doesn't fix the asymmetric reward structure. Try actually reading the post in full, please.
asymmetric rewards don't matter. the entire point is that classic was a slower game. so what if it's harder to get the item in classic?
according to you, which is entirely subjective.
no, it doesn't. the entire goal of classic is to be an authentic recreation of vanilla wow. linked rewards would seriously impact that.
yes it does. you would impact the price of removed items, you would have an increase in ninja looting and player turnover. it would also lead to an increase in the price of enchanting materials and thus enchants in general.
just because you want to ignore all the negatives does not mean they aren't there.
Black Monarch

wrote:

↑

Except that there's no actual problem being created. And they're not different games. They're different versions of the same game.
really. so you deny that your change would not have a negative impact on classic? that it isn't going to increase ninja looting, it isn't going to increase turnover, and it isn't going to increase the price of stuff on the AH? you're the worst liar ever.
Black Monarch

wrote:

↑

That's an invalid question. Nothing ever gets put in any game unless that game's developers or publisher want it there.
and yet look at all the changes that have happened to world of warcraft over the years because of player feedback. you have to be the worst troll ever.
yes, you are.
Black Monarch

wrote:

↑

Pre-orders? Collector's Edition? What the hell are you talking about? I'm talking about stuff like the Kerrigan wings that I got in Diablo III for getting a specific achievement in World of Warcraft. You can't do that without actually playing World of Warcraft.
1 item. wow. and it was hearthstone. that is it. you literally have 1 example to fall back on. 1.
Black Monarch

wrote:

↑

You're already playing it. You can get stuff in Starcraft II and Diablo III for doing things in World of Warcraft. But more importantly, modern WoW and classic WoW are NOT different games. They're different versions of the same game: version 1.13 and (by next Tuesday) version 8.2
provide examples. because you provided 1 example of something you can do, and it is heartstone to D3. nothing about wow or SC2.
Black Monarch

wrote:

↑

If you're not even familiar with all of the arguments that have been made in support of your own position, then you are not qualified to debate this issue.
been active on reddit, mmo champion, and the classic blizzard forums. nothing anywhere. sorry.
1) this is entirely your opinion.
2) you have nothing to back this up on.
3) the fact that it is having an impact at all means it shouldn't happen.
Black Monarch

wrote:

↑

On the contrary. Linking has far more benefits than dangers, and it is the anti-linkers who are ignoring the benefits and focusing on almost purely imaginary downsides.
more players who will promptly leave once they have what they want, taking everything with them and never being seen again, as well as impacting the economy of the game and leading to an increased in ninja looting. pros do not outweigh the cons.
really? are you sure? because most the people i know and most the people posting on the various forums i have seen that are interested in classic are NOT PLAYING WOW AT THIS TIME.
So you are going to have to back up your claim with hard stats.
no, there doesn't. and the fact is that private servers were not authentic or even close to begin with. private server admins themselves have said they did a lot of guess work. furthermore, the increased security and the ability to know your character will always be there is incentive enough, if you can't manage the 15$ a month maybe you should prioritize your other issues first.
Black Monarch

wrote:

↑

For you and other people with OCPD, maybe. Not for everyone.
i don't have OCPD, but the fact is that private servers are hardly authentic. they even admitted this themselves.
okay. you act as if i am the only one. there are plenty of others.
Black Monarch

wrote:

↑

No, that's only keeping the item in your bags. Your bags are not your collection tab, and haven't been since Mists of Pandaria. Keep up with the patch notes, buddy.
i know this. point is that classic isn't about collecting like that. classic is old school. you don't like that. tough crap.
classic does not have to cater to you and people like you. as a matter of a fact, everything blizzard has said and done so far shows they don't give a crap about people interested in the crap you want.
Black Monarch

wrote:

↑

Uhh... yes it would. Do you mean to say "the item appearances collection is worthless in Classic because transmog does not exist in Classic"? That would be a valid point, if transmog was the only reason why people collected item appearances. But it isn't. People collect all kinds of stuff that they'll never use. I just spent several hours running Deadmines over and over again to add Corsair's Overshirt to my appearances even though I will never, ever use it for transmog.
collection linking wouldn't give you a collections tab in classic, it would give you the item in your retail collection. unless your further trying to caviot it and slide in further post vanilla changes which wouldn't surprise me.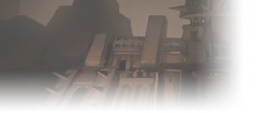 the fact that he likes to handwave away all the negatives and pretend it won't have an impact is pretty telling.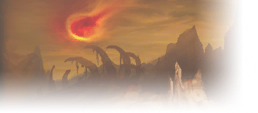 Black Monarch

wrote:

↑

Wow, this time you were able to wait until your third sentence to lie. Keep practicing. You'll be worth engaging with eventually.
Nah troll, I double checked - s1atan Rootdancer teebling Teriko Relik Ulthric Scheyp C4N and Muhip. They all disagreed with all of your points, except for teeb who agreed with some of your points.
Can't tell if it's politeness or not, but everyone thinks you're a lousy troll now so please stop trolling and just accept your fate. Your arguments are terrible and there's at least 10 people here, in this thread, who disagree with you. Either all of them are ignorant folk who are unable or unwilling to accept other arguments/views on this game, or you are.
If you're not willing to accept my intelligent points which clearly explain why you're contradicting yourself and why it's clear as day that you know nothing about private servers, maybe you'll understand by the numbers. It doesn't seem that logical consistency or actual debate is of any interest of you.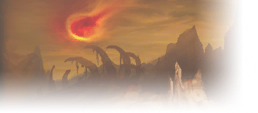 He's not here to understand or debate any of his points, he's here to vent because he's a frustrated little troll.
He literary didn't understand the difference between private servers and Classic WoW outside of his own narrow minded interest in collectibles. That's how narrow minded he is. It's like saying not getting served ketchup is the same as being in prison because fries are going to taste like crap in both places.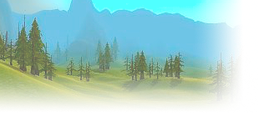 I think earlier I said I'd be ok with this, but after reading more of these posts I've switched my mind and really don't want people fucking up the economy on a classic server for gains on a retail server.
I have nothing fancy to add here, but if you've never played Binary Domain, you should.

Similar topics
to 'The case for collection linking'
Posts
Views
Last post