teebling

wrote:

↑

Possible with leaflet.js, the tech is there @Xaiin - I believe Wyri even started work on that (see his github). Just need an addon or something to automate the photography from characters in-game.
Certainly technically possible, I started something similar for the zombie survivial game, H1Z1. I guess should probably ask if the practical use for it is actually worth the huge resource it would take to generate. Damn, my chars only level 17 again atm :)
Plotted everything in Kalimdor, herb / mining data is live so will keep refreshing daily to update what people find. Just added some filters now and then I'll put it live and hopefully it will be of use.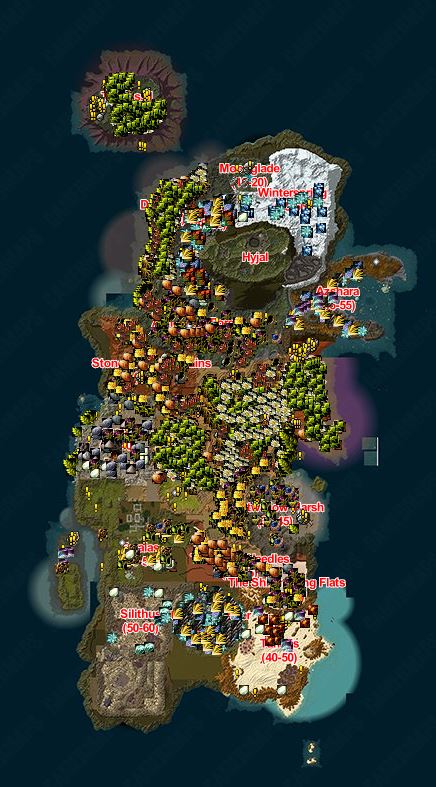 Similar topics
to 'Wyri Maps Vanilla'
Posts
Views
Last post