4 months ago

(Pre-release)
**Elysium Gaming**

- Faction: Alliance
- Region: Europe
- Server Type: PvP
- Guild Orientation: PvE - PvP

**About us**

Elysium Gaming is a 15 years old multi-platform Esports organization that was one of the 26 guilds who cleared Naxxramas back in the old days. We have many players who are experienced in Vanilla and Retail WoW, supported by eager newcomers or people who returned after a break from the game. We are looking to create a team of like minded people to reconquer Azeroth for the Alliance!

**What we provide**

The guild will strife towards providing a transparent, competitive, inclusive, respectful and friendly community with a family environment for everyone. We encourage new players to join us and we will gladly help them learn and enjoy the game. All classes and specs have a place in our raids and pvp events.

We won't push for server first kills. Don't take us wrong though, we will clear everything in a way our members, who are not younglings any more, are going to like and enjoy. Vanilla is about the journey and about teamwork. Nobody is gonna feel alone, pressured or excluded.

**What we are looking for**

We are looking for people that share our values of the game, such as having respect for your fellow guild members. Having a professional non-elitist mindset, willingness to learn to do the best you can for the guild and be engaged with it as opposed to raid logging every week.

**Raiding information**

We will raid for 2 days a week, with an optional extra raiding day during progression. We will be basing the schedule on CET times, the specific days and hours for the raid is not set yet.

We will be using the EPGP looting system.

We aim for the core of the guild to be level 60 around a month after the release classic (of course accounting for holidays and such) and start the gearing up process in groups organized by the guild.

**Contact**
Feel free to join our discord https://discord.gg/x5nY5N and ask any questions.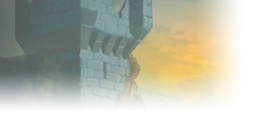 Discord:
teebling#5444
Bnet:
Teeb#2674
Posts: 1067
Likes: 1861

525 posts





4 months ago

(Pre-release)
@solidlobster then I will delete the topic
Admin • Bug reports • Avatar requests


There is nothing like watching a dead rogue not releasing his ghost so he can watch me slowly bleeding out, only to pop stoneform and teabag him with my rocky balls. Samarener the Dwarf, 2019.
Similar topics
to 'Classic Alliance guild Elysium Gaming recruiting!'
Posts
Views
Last post