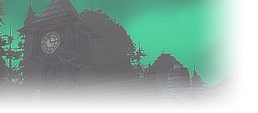 donator Posts: 175
Likes: 131



Guild Name: <Extreme>

Faction: HORDE

Region: North America

Realm: PVP Blaumeux

Guild Orientation: PvE/PvP/Social

Guild Focus: Semi-Hardcore

Method of Contact - Barrens.chat / discord: TheDolamite#7497 (in game: Dolamite)

Guild Discord: https://discord.gg/jrtfP7

Guild Schedule:
(all raids begin forming 30 minutes prior to first pull)
- PVE -
- MC is Tuesday and Sunday. First pull 7PM-10pm server time.
- Onyxia is the same time, but random days due to 5 day reset schedules. (Information passed on Discord)

- PVP -
- PVP events are currently sporadic. Plans for an actual organized premade are in the works. We are looking for a PVP coordinator/leader.

Guild Description:

<Extreme> was founded in very early 2005 on Mal'Ganis and had success in the PVE and PVP disciplines and has reformed with a large portion of the original core to enjoy Classic WOW.

We feel that Classic WOW should be enjoyed, not endured so we maintain a lighter than usual raid schedule while still achieving success. With that, if you are a drama queen; we will remove you upon identification of issues. We are an older group and we have no time for needless drama.

As of 13 October 2019; we are sub 50% on Ragnaros with a 30-35 member raid group with multiple kills on Onyxia as well.

Recruitment:

As of 15 OCT 2019 we are in the market for:

-PVE-
1-2 Reatoration shaman
1-2 Frost Mages
1 Warlock
All eligible to earn a slot in the current raid group.
(Anticipating a 2nd group in the future)

*We are over strength on warriors/tanks*

-PVP-
1 PVP leader/coordinator for premade

Please PM: Dolamite, Chuckwow, Lavrute, Sylvaa, or Knerd in game for more information.
Or Dolamite at the provided Discord ID above.
<Extreme>
Council Chairman
US-Horde
Blaumeux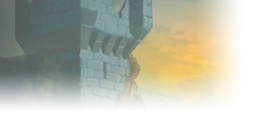 US Kirtonos

donator Posts: 3
Likes: 0



Guild Name <Vexation>
Faction -Horde-
Region - North America
Realm - PvP - Kromkush
Guild Orientation - PvE/PvP
Guild Focus - Semi-Hardcore/Hardcore
Method of Contact - BarrensChat - Pwntatoes /Discord - Zquils#4222 / Bnet - Cragnon#1810
Guild Schedule - I Wednesday / Thursday / Sunday I 7pm - 10pm EST I
Guild Description -

<Vexation> Final stage of recruiting.

We are a group of friends who raided together in vanilla that have returned to play on the Horde side on Kromcrush. We've been joined by a great group of similar minded people so far, and are looking to push to guild only raiding.

So far, we have added about 17 quality people. You may note that we do very little mass recruiting; nobody needs that drama (well we don't). We always prioritize bringing together good people, and currently have slots for most classes and roles (though we're especially interested in resto druids/shaman).

If you're looking for a good group of people to play with, advance through the game (any member can help you out), and have a good time, hit up any <Vexation> member to be put in contact with an officer. (Officers include: Matchaman, Mcduk, Chilled, Garami, Zimmie, Durabull, Kainstryke, and Daksak).

If you have a smaller guild of decent people/players that are looking to merge/progress; reach out and let's talk (there will be officer roles available to your leadership.)
Pwntatoes <Vexation> of Kromkush



"I heard if you cut off an extremity it'll regenerate a little bigger. Don't believe it."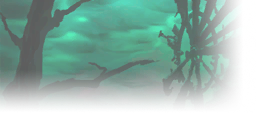 donator Posts: 4
Likes: 0



Tortollan Shellraisers (Update)

The Tortollan Shellraisers are a social raiding guild who wants to kill bosses, and with failure or success will have fun doing it.

PVE
We are currently recruiting to take on Onyxia's Lair, Molten core and for the main boss of grinding for the pre raid best in slot.

PVP
When battlegrounds enter the world we will be participating in glorious battle! As for world PVP it is something we want to pursue and hopefully conquer Stormwind one day.

Even if you're new to Classic or World of Warcraft as a whole, you are welcome with us and we will help you to reach your goals.

We are looking for people who are motivated to play classic wow and keep pushing for those sweet boss kills. If you are friendly a massive nerd and can take some banta from time to time you will fit right in.

A bit about us: We all came from the retail version of the game and wanting to give Classic a try. After playing on various private servers we decided that this game is very much for us. Overall we are new to the Classic raiding scene ourselves and can't wait to clear it with you if you are experience or are very new like us.

We are located on Zandalar Tribe EU Horde.

If you have any questions or would like to sign up contact: Rizfkca

Tortolla preserve us!

EU Razorgore

donator Posts: 1
Likes: 0



The Banditos
Horde
Europe
PVP Razorgore
PVE/PVP
Semi-Hardcore
Ingame - Gadino Discord - Gadino#7542
Raid Days - Wednesday and Saturday 1900-2300 (Server Time)
We are a group of idiots who happen to be close friends and are looking to expand our ranks to allow us to complete end game content together. Currently open to all classes and experience levels - you will be guaranteed a raid spot!
Similar topics
to 'The Guilds of Barrens Chat'
Posts
Views
Last post