Thought I might share this with you guys. This is an edit of a Windows themepack that I adjusted a bit for Classic. It has a slideshow of Vanilla themed wallpapers, custom mouse cursor and a couple of custom icons.

Original (mostly Cataclysm):
https://www.themeraider.com/world-of-wa ... ws-10-8-7/

My edit:


How to use it ? Simply double-click it and it should automatically get applied; it should also show up under 'Personalize'.
Currently the wallpapers are set to 'fit to screen' rather than 'fill'; you can change that yourself though quite easily.
I know it works for Win7 (which is what I am using); it should work with other, more modern version of Windows, I hope.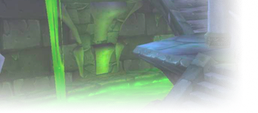 Works on w10, i tested it.
Some wallpapers look kinda low quality tho :(
Moderator

• Private Message


y, that is bc those are the old vanilla wallpapers released around the same time as classic, hence the 4:3 aspect ratio and the somewhat low res.
Similar topics
to 'Classic Themepack for Windows'
Posts
Views
Last post