2 posts





2 months ago

(Pre-release)
Hi guys, I was a Vanilla retail player. I am mainly a NO CHANGES guy when it comes to WoW Classic, apart from one thing. Graphics is outdated and 1.12.1 vanilla character models look like cardboard cut outs, minecraft-like almost... That's what I wouldnt like to see... Gam-play wise, I would like to see no changes at all, but I would very much like to see updated graphics. The demo confirmed that we would have a toggle for graphics settings, which is great. But what about character models? This is just my opinion, and I hope somebody important reads it and takes notice :) I think it would be best to keep the old models, but use their last iteration MoP, prior to complete revamp in WoD, where there is obvious change for the better, when compared to Vanilla, even though the models are the same as in Vanilla. They are the same old models but Blizzard must have used more polygons and HD textures... I hope they use that :) Here is the example of what they should look like (of course only the Vanilla races applicable)



2 months ago

(Pre-release)
iwcham1979

wrote:

↑

I am mainly a NO CHANGES guy when it comes to WoW Classic
Prepare to be disappointed...blizzard's take on what changes "do not affect core gameplay" is pretty lax...e.g. loot trading, right-click reporting, sharding, etc;
As for the graphics, I personally do no mind the old graphics at all. If I were in blizzard's shoes I would simply give players an in-game option that allows them to switch between old and retail graphics, including character models - the demo had that to a certain degree iirc.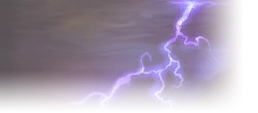 Discord:
teebling#5444
Bnet:
Teeb#2674
Posts: 849
Likes: 1282

525 posts





2 months ago

(Pre-release)
Hey iwcham welcome to the site



IMHO I'd prefer old models.

8 months ago @Syturio spotted a job advert from Blizz in which they explicitly mention that they were hiring to reinstate old models and animations - so there's a good chance that they will be in the game.

That said I wouldn't mind terribly if there was a 'switch' for people wanting new models, kind of like what they did with the remake of Halo: Combat Evolved. Whether or not this is making it into the game we don't know at this time.
Admin • Bug reports • Avatar requests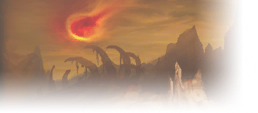 Guild:
Kor Kron Vanguard
Bnet:
Nym#21750
Posts: 241
Likes: 243

240 posts





2 months ago

(Pre-release)
Yeah, old models should stay. They look very out of place with the whole world. Even the new and improved textures don't completely alter the Vanilla feel, but these new models certainly do. Also updated spell effects would certainly give a lot of players using them a definite advantage, being a lot more clearer to see in general.

I am so sick of this argument, it's been on the official forums since day 1. The TL;DR is that people who can't play with old graphics shouldn't play Vanilla because it's clearly not for them and the ability to toggle graphics sounds good in theory but then we'd have to double the storage space for our game files as well as give those who use modern spell effects/particles an advantage so it's a big no.

Bnet:
Tom#23917
Posts: 61
Likes: 56

61 posts



2 months ago

(Pre-release)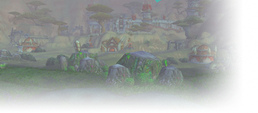 92 posts





2 months ago

(Pre-release)
The old models carry the temper of a classic video-game. Maybe it's personal, but updated graphics would create some sort of feeling that this is not "it". It's not the case of being somehow harmful to overall experience, as there are good examples when HD mods made classic video-games really nice (e.g. Heroes of Might and Magic III or original Starcraft).

However, with these updated graphics the subtle inner character of the original product is somewhat...lost. At least from my point of view.
- anno 2005.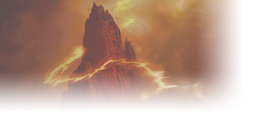 188 posts



2 months ago

(Pre-release)
I would personally vote no to updated models, and be as rude as to say no to updated models for anyone who plays on a Classic realm.

The reason why, is because a lot of these things made Classic an experience; from old design choices, graphics, to textures.

Another reason I explained a longer time ago was that Classic is a game that doesn't throw options at you whenever you want them, that is for retail. You are thrown into a world, and here are your tools to survive, and your tools to experience it. You are not given options that "doesn't affect anyone but myself therefore we should have it."

You accept Classic for what it is, and that includes its old textures.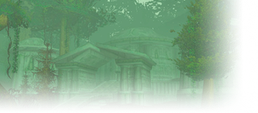 43 posts





2 months ago

(Pre-release)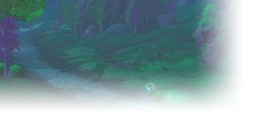 Bnet:
Ulthric#1926
Posts: 11
Likes: 10

11 posts





2 months ago

(Pre-release)
I definitely prefer the old models. That being said, I'm not entirely opposed to having textures updated for 1080p. In the demo you were able to choose between "Classic" graphics, and the updated textures / spell effects. I did notice that even if you use the updated textures, the max draw distance is still the same as the classic option.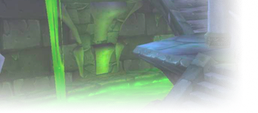 Bnet:
Syturio#2552
Posts: 182
Likes: 113

182 posts



2 months ago

(Pre-release)
I don't mind using the old ones, but the new ones look way nicer in my opinion.
There is a way to add those new models to your WoW client (by swapping some files), but i don't know if it will be bannable tho, back in the days it wasn't.
Moderator

• Private Message


Similar topics
to 'WoW Classic Graphics?'
Posts
Views
Last post