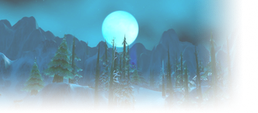 Bnet:
solidlobster
Posts: 65
Likes: 94

65 posts





2 months ago

(Pre-release)
Playing with an IRL friend when we were young, starting out as human warrior and rogue. Decided to see if we could make it to the coast of the Eastern Kingdoms and swim across to Kalimdor (whilst being like < level 10). Took some unintuitive route that took us down to STV - was much easy for my rogue friend to dodge the high level mobs, I was definitely the liability. Finally got the coast and started swimming only to be hit a couple of minutes later with the fatigue bar

. So that quickly crushed our hopes of swimming across - had a lot of fun though and met some cool people along the way!
"Ya got my attention." Bnet:
MasterofKnee#2127
Posts: 12
Likes: 14

12 posts





2 months ago

(Pre-release)
Not from Vanilla, but my favorite WoW memory was in Wrath, on the day I first read about the Time-Lost Proto-Drake. I was close to getting enough money for epic flying, and wanted something cool to ride for the occasion, so I figured that I might as well give it a shot as I wasn't getting any of the other Proto-Drakes at the time. So I go to Storm Peaks with my 60% flying mount and the wrong NPCScan addon (I accidentally only downloaded the map overlay, not the actual alert), and decided to camp out for the day. There was this Gnome Warlock at the same camping spot that I was at, and it being a PvP server, me being Horde, and him having far better gear than I, he did make me nervous. Thankfully he eventually left, and practically the second he did I spot a silhouette in the distance. I was playing guitar at the time and initially brushed it off as one of the blue Proto-Drake NPCs that roam the zone, but upon mousing over it, I was greeted by the real deal. I threw my guitar across the room and onto my bed as I frantically tried to compose myself, I swear time has never gone as slow as when my miserable 60% mount was trying to reach it. Luckily I made it, and the mount was mine within just a single day of camping, somehow all the pieces fell into place for me. Of course the only issue was that I could not ride it yet...

Here's an image I still have from the episode. I rode that mount for every expansion after.

As for Vanilla, my favorite memory is probably when I got tired of levelling at level 30 and decided to go out adventuring. I went to lots of high level places, but the craziest one I did was going to The Blasted Lands, I went so far that I got all the way to Lord Kazzak, who I was intent on seeing after watching that video of him running rampant in Stormwind. Needless to say I died a lot, not sure where I got the patience from, but I was lucky enough to find him while he was up.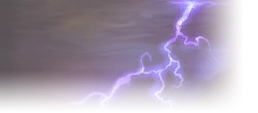 Discord:
teebling#5444
Bnet:
Teeb#2674
Posts: 878
Likes: 1351

525 posts





2 months ago

(Pre-release)
Omg I camped time lost a lot and didn't even see him spawn once! Thanks for the screenshot :)
Admin • Bug reports • Avatar requests



1 post





2 months ago

(Pre-release)
Me and some high school friends had just found out school was cancelled the next day due to an incoming blizzard. So 6 of us rallied at a friends house, got some pizza and raided our parents liquor cabinets, then organized a 40 man raid on the Alliance capitals going for that Black War Bear mount. Out of all the raiding we did from late BC to early Panda nothing ever came close to the epicness of that night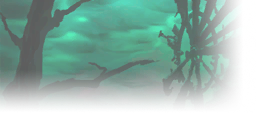 45 posts





2 months ago

(Pre-release)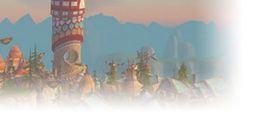 Bnet:
Daonna#1820
Posts: 53
Likes: 54

53 posts





2 months ago

(Pre-release)
My first character was a Tauren Hunter. As I was leveling I kept seeing all of these high level characters going towards this huge city up on top of these bluffs. I decided to follow the road that everyone was taking, hoping it would take me there and I'd get to see what's so important.

As I was walking there I got attacked by a cougar that was a much higher level than me. I tried at least 5 times to walk around it but I'd either aggro another higher level mob or get the cougar on me again and die.

I decided I had to go back and continue gaining levels to beat this damn cougar. So that's what I did, I gained a few levels and walked right back to that cougar.

I died again.. a few more times actually..

But finally after what felt like forever, I was able to kill this freaking thing and continue the walk to this huge city. I had no idea how to get up for the first minute since there were no stairs and the lifts weren't visible yet. I had thought that I just wasn't a high enough level so I was kinda mad thinking I did all of that walking for nothing.

Once I waited on the lift and got to the top of the bluffs I fell in love. Thunder Bluff was amazing and so many people (maybe like 10) were in one place! It was a top memory for me in WoW, just realizing what I can do and how you can do it.
"May the eternal sun shine upon thee."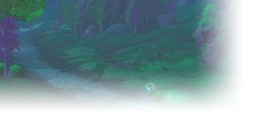 Discord:
Solveig#0001
Posts: 63
Likes: 48

63 posts





2 months ago

(Pre-release)
I have so many memories it's genuinely hard to choose, things like seeing capital cities for the first time, meeting a friend for the first time in-game, my first dungeon group and plenty of others.

If I had to choose a standout memory, it would be running through Uldaman for the first time with a decently geared 50(?) hunter. We still struggled from memory as it wasn't a properly put together group. But going as far as we did and seeing all the cool different things like Ironaya for the first time was incredible to me as a 12 year old kid. For such a long and often frustrating dungeon, Uldaman was still a very cool experience as someone new to MMO's.
Similar topics
to 'What's your fondest World of Warcraft memory?'
Posts
Views
Last post