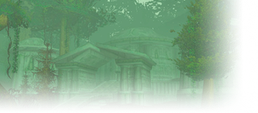 EU Ghostlands






Obviously dungeons aren't owned by other factions but some are pretty difficult to get to for one faction or another.

For example I think Ragefire Chasm is impossible to enter for Alliance in Vanilla, and Stockades 'difficult' for Horde to get into.

Deadmines is accessible for Horde by taking boat to STV and then swimming around (if low level) the Western side of Eastern Kingdoms in order to get to Westfall.

WC and Razorfen seem pretty easy to get to as well for Ally even if it's a bit of a trek.

But like, is it worth it to make these kind of journeys for any particularly great loot? I know twinks will farm WC and DM a lot for the BiS items but for the average player is it worth it?

Also do you guys know any other dungs which are hard to reach for your faction and if you've run them before?
Admin • Bug reports • Avatar requests





From an Alliance POV I can tell you I've never done RFC but all the rest. RFD and SM are obviously worth it, but I believe WC, BFD and SFK are nice too both because of quests and loot and just general dungeon design, thought you need a bit of investment to get a group for them and to actually go there. Problem is if you don't find a group and continue to level you might outlevel them end just end up skipping them. Failed to mention RFK which I think is less important because less quests. Also, note that some classes have class quests for example Paladin and Warlock in SFK (don't remember exactly).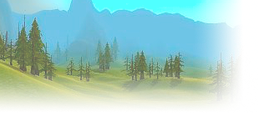 EU Hakkar






One of the coolest thing I remember doing was, as a horde, run Stockade with another friend at level 50 :D Trying to sneak somehow inside was so awesome... but for example, The Stockade are the only dungeon with basically no loot-table (only quest item and 1 rare that may drop rare items) so really no use for the Horde doing it. RFC is on the same page, since the item inside are around level 15-20, really too low for any alliance group to even think trying.

Aside from this 2 if you have a group I think every dungeon has good reasons to be run!
Ish-ne-alo por-ah (May the days ahead be guided by the elders of long ago)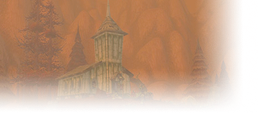 It's probably not "worth" it from an efficiency standpoint to do dungeons for gear at all because of how unnecessary gear is for leveling. If you have a lot of quests for a particular dungeon it could be worth it but only if you're positive the group you'll use is competent to complete the dungeon without hiccups, otherwise it's far too risky that you'll end up just wasting time. The one exception is probably Warrior because as a tank you can more quickly get groups for dungeons and you're actually dependent on weapon upgrades to level efficiently, but I'd recommend only recruiting groups of players with levels above that of the dungeon to better ensure completion. In the end it's probably better to just level a Warrior with funds from another character and buy weapon upgrades through the AH.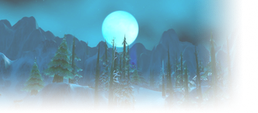 US Drak'tharon






I think it will benefit low level Alliance players to do Shadowfang Keep. There's loads of great items in there for Melee and casters alike. If they can manage to do it in under 45 minuets i'd actually suggest 2 or 3 runs because of how great the gear is at the level and how long some pieces like the Robes of Arugal and Phantom Armor last.



Depends on what you are running the dungeon for. If you really care about loot while leveling, WC is probably really worth it for alliance druids and hunters. Hunters especially, the bow that drops on the last boss is amazing for some time.

As for Horde coming over to do deadmines? Cookies wand is pretty just for a long time. There is plenty of quests that reward wands though, none of them come close to cookies. It really just depends on how much you care about gear. Most of the faction prefered dungeons have loot too low to be must do's. I know SM is technically a "horde dungeon", but I dont think it even feels that way. Its a bit of a walk, but I have never had issues getting there and most horde dont care to make you life difficult getting in and out, but if you want to count that as a Horde dungeon then yeah, its worth it especially as a warrior

Similar topics
to 'Worth it to travel to other faction's dungeons?'
Posts
Views
Last post