Hi everyone!

I'm glad I found this forum. What a cool concept - "Barrens Chat". Definitely brings back memories!

I have time to kill, so here's a little bit of my WoW experience/history:

I first picked up WoW during the summer of 2006. I was 20 years old at the time and in college. Oh my, how the time flies! And yes, I was a little late to the party. I certainly was not an early adopter. IIRC, the game came out in Nov. 2004. That being said, I have been a long time PC gamer and Blizzard fan. I grew up playing Warcraft I, II, II, Starcraft, Diablo I, Diablo II, etc. However, I tend to be timid about new games, and i'll admit, the whole concept of an MMO was strange to me, and didn't really appeal. I think it was due to my perception of the game being too casual in nature, and for little kids and old people (lol). I am very competitive and have always tended to prefer the PvP aspect of games. My initial impression of the combat in WoW was that it was boring. However, and I would have never imagined this, but it was the PvE/raiding in WoW that kept me playing for so many years.

My first main was an Orc Warrior on the Darkspear server named Levin. He was named after the Toyota Corolla Levin, as I was a big fan of the Anime Initial D, and particularly liked the episode where Wataru races Takumi with his turbocharged Levin. I had some friends pestering me about WoW for a long time, and I think seeing some of the open world PvP combat (think STV) is what finally sold me on giving it a try. I leveled my Warrior to 60, did lots of BG's & PvP, and then got bored. I wanted to give raiding a try, but couldn't find a decent guild that needed a warrior. My friends guild "PREY" on Darkspear needed more ranged DPS for their raids, but they were Alliance. Long story short, after some convincing, I agreed to reroll a Human Mage, and they helped me get to 60 and get into some raids. This is what "saved" WoW for me.

Raiding in Classic (obviously we didn't call it Classic or Vanilla that back then) was simply put, IMHO, a ton of fun. I loved all of the planning, the care needed in pulling mobs, the threat mechanic, the laughter/joking among guildmates on good ole Ventrilo, and getting a few new pieces of shiny loot every week. OK, maybe the wipes weren't that fun, but learning and getting better at working as a team was definitely rewarding! And the excitement/joy whenever we would get our first kill on a new boss was awesome. My guild wasn't the best at anything (and trust me , we had our fair share of drama), but we had fun, and managed to make it pretty far, but regrettably, not as far as Naxxramas before TBC. This was probably one of my only regrets, and honestly, only have myself to blame for not picking up WoW sooner.

I will always remember the Classic fondly, but I also remember the game "losing" something every time a new expansion came out. It was never anything big/major, but little by little, the game was being watered down. Also, I ultimately learned, over the years, that I am a Warrior at heart. At some point during TBC, I went back to my Warrior, but did a race change to Human (to keep playing with my Alliance friends), and then I absolutely fell in love with tanking. My guild broke up, and somehow I ended up on Khadgar, where I main tanked, all the way through till WOTLK. It was such a blast being the guy pulling bosses, and the feeling/pressure knowing that if I died, it was most likely a wipe. WOTLK was the end of my WoW career. Another guild break up, and my graduating college in 2010 sort of collided together, and I decided I would throw up the virtual gloves. I never thought that 8-9 years later, I would hear of Blizzard announcing to recreate and rerelease the same game I played all those years ago. And yes, you guessed it, I want to get back into the 40 mans, and this time, I want Naxx!

I'm looking forward to chatting with you guys and hope to make some new friends along the way!

-Edensong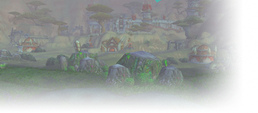 US Tichondrius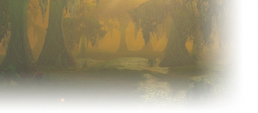 Welcome! I'm assuming you're going Warrior for launch? Will it be Orc or Human?

Also, @teebling we should really get an intro sticky for newcomers. ;)
Currently playing on Northdale PvP, Light's Hope private server
Yng - 60 Undead Mage
Niera - 27 Troll Hunter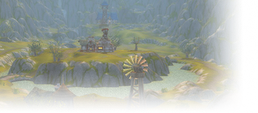 EU Ghostlands








Edensong welcome and thanks for your tale!



Jpy I will I promise - will merge all the welcome posts into one topic and sticky it. Just need to find a moment to sit down and do it.. we got hit by a 20m rogue wave that stove in the helideck so a bit busy atm

Admin • Bug reports • Avatar requests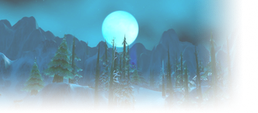 EU Grim Batol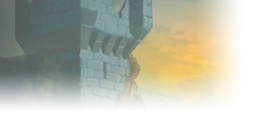 Thanks for the warm welcome everyone!!

@Jpy Yep! I am going Human Warrior. I will mainly be doing PvE but also hope to find a good Paladin for PvP and leveling. Warrior & Paladin are such a good combo.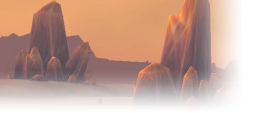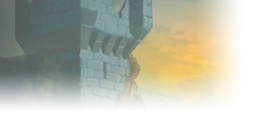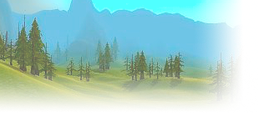 EU Hakkar