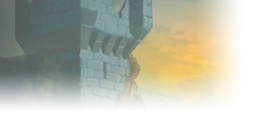 Discord:
teebling#5444
Bnet:
Teeb#2674
Posts: 1014
Likes: 1672

525 posts





5 months ago

(Pre-release)
Hey everyone,

Just to let you know that the issue with googlebot connectivity is still ongoing and I am being moved to a new server by my hosts in an attempt to fix the issue.

This could mean some downtime until it is all reconfigured and running properly again. So if the site isn't available don't worry.

Don't worry I have backed up all files and the database as of a few minutes ago so nothing will be lost if it fucks up.

@Syturio
Admin • Bug reports • Avatar requests


There is nothing like watching a dead rogue not releasing his ghost so he can watch me slowly bleeding out, only to pop stoneform and teabag him with my rocky balls. Samarener the Dwarf, 2019.
Similar topics
to 'Potential service disruption and downtime soon'
Posts
Views
Last post