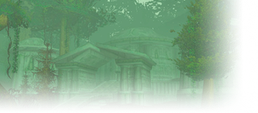 EU Ghostlands







Warcraft III: TFT Icon Pack
by teebling • 8th April 2018


Download
(.zip, 1.8 MB)
This is a selection of
235
Warcraft III icons in .PNG format for your use as forum avatars, in-game mod icons, web design etc.
60x60 in dimensions. All images have been compressed (removal of meta data) for web usage.
They are slightly enlarged from the originals and I have removed the grey 'frame' border found on the native files.
The original artwork is by Blizzard Entertainment, from the game Warcraft III: The Frozen Throne, which I do not claim rights to.
I made a guide on how to convert original .DDS files into .PNG images like these, if you want to do it yourself.
Any questions, suggestions or other comments please feel free to leave a post!
Admin • Bug reports • Avatar requests


Similar topics
to 'Icon pack • 230+ Warcraft III icons in .PNG'
Posts
Views
Last post