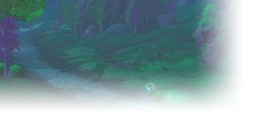 Alright guys, we're a week in now. How has BWL been for you all?

I want to share my first BWL with you guys.




CAT TANK
A
T

T
A
N
K




This was the most fun I've had yet in Classic. And I've had a lot of fun so far. I can't believe I was able to pull of tanking Nefarian, but we pulled through the class call and killed Nef in our first attempt. I wasn't even planning to tank going into it, and was considering just being in Cat to start and being DPS the whole way through. But I decided to start off in Bear form and maintain secondary threat just in case our deep prot mitigation tank we chose for the fight died. And died he did, about 30 seconds or so into the fight he went down and I was second on threat so it was go time. Our fury-prot MT tried to peel him off of me, but couldn't grab him so we settled in and I held Nef the rest of the way home. Thanks to a heroic effort from our healers we made it through a single druid call and got the kill.

CAT TANK




We one shot razergore, wiped a few times on Vael while we practiced the tank swap, wiped a few times on broodlord, and a few times on Firemaw. We one shot the rest of the way through. One shot Ebonroc, Flamegor, Chromaggus, and Nefarian. We put in four hours on our first raid night and finished it off in 2 hours the next. We spent a lot of time talking about the fights in advance, and I expect to clear BWL in less than four hours this week and to see our clear times drop pretty quickly in the following weeks as it becomes automatic.

How is BWL treating everybody else? Hope everybody is having as much of a blast as I am right now. I never got this far in Vanilla and never raided until now in any expansion, so this is all new to me still. Still can't believe I'm able to hang as part of our 3 core main tanks on the raid team as a feral druid.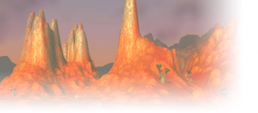 EU Flamelash



These are some very nice pics. You're quite the photographer :)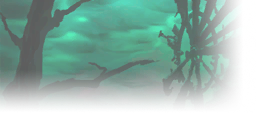 Was going to say how did you not die!
I bet the incoming damage was insane!
If there was only 1 druid call, lucky for you guys!
Was wondering how a druid could do that knowing nefarian calls could wipe you




|
Nýxt
-
Affliction Warlock
|
Kirtonos PVP
|
Level 60
|
=-|-=
|
Awkaran
-
Resto Druid
|
Kirtonos PVP
|
Level 27
|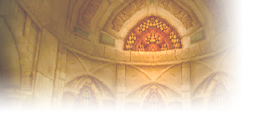 EU Firemaw



Well we had a great run, tho getting through the orb boss was crazy on Firemaw EU. We had a single wipe on Firemaw due to LOS issues but everything else fell quite easily, and I did manage to snag a decent world ranking for a moment so overall I was pleased.

I think one of the main take-aways was a Der Untergang video meme that I made for our first raid, sadly its most internal humor so its not share-worthy but we had some struggles just getting in due to lag, that resulted in some kinda funny situations

-
Xcellers
|

Paladin

|

Firemaw EU-PVP

|
Mk. Ultra - Comprehensive Guild Management Spreadsheet
A comprehensive tool for guild managers maintaining rosters & loot distribution in LC based guilds


Vault of the Silverhands, A Gear Primer for Holy Paladins
A progressive and customisable item, enchant and buff overview for Holy Paladins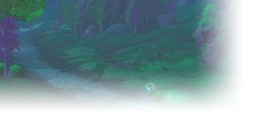 Actually looking at the logs, it wasn't that bad.
This was my incoming damage taken per second:
And this was my health during the fight:
There were two consecutive huge spikes in incoming damage. The first came from two stacks of corrupted healing from the priests, and the second was the involuntary cat form. The cat form was worse, but only by a little bit. Both debuffs roughly doubled the incoming damage, but our healers were able to handle it without much problem. In fact, by the end of the fight our healers were still doing okay on mana. Some were low, but a good chunk still had a lot left:
And this was during accidental unplanned cat tank time. One of my paladins hit me with a lay on hands to boost my armor, and a dwarf priest slapped a fear ward on himself to keep himself from getting feared while healing. I didn't have a stoneshield potion up either. We're planning to do this again tonight, but on purpose this time. I'm going to have a stoneshield active, and our paladins are going to have a lay on hands rotation in place so I can have an armor boost for each druid call in case we get multiple ones. We're going to see how much more we can clean this up.
CAT TANK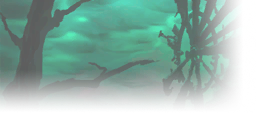 Sorry I was referring to when you are in cat form that the incoming damage must be insane, of course bears can tank dragons but cats! eeek!




|
Nýxt
-
Affliction Warlock
|
Kirtonos PVP
|
Level 60
|
=-|-=
|
Awkaran
-
Resto Druid
|
Kirtonos PVP
|
Level 27
|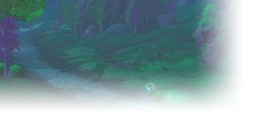 Lmao, I know. I was talking about the same thing as you. I also thought my cheeks were gonna get clapped raw by nefarian in cat form too. I was surprised by how manageable the cat tank phase was during that fight. My damage taken doubled during the duration, but we were able to ride it out.
CAT TANK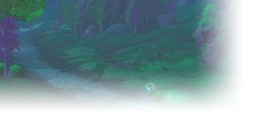 I went back and reviewed the logs from one of our other raid teams, and interestingly enough their warrior MT and I are taking roughly the same amount of damage during our class calls:




Compared to cat tank:




I have no idea what caused the big spike he took in the middle, cant find any debuffs or anything that line up with it. But the thing that stands out to me is both me in cat form and the warrior MT in one of our other raids are both touching about 2,000 damage taken per second during our class calls. I didn't have a stoneshield potion up, since I wasn't expecting to tank nef, so I'm going to make sure I have one up tonight. I think I can bring my damage taken down a bit. I'm actually a bit shocked by how similar my cat form damage taken is to our warrior tank in forced berserker stance. I was expecting to be taking way more damage than him.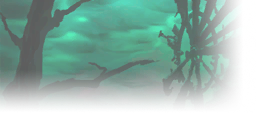 Ah okay, cause i was like I'm not too concern about the whole fight just when you were a cat
Its probably becuase you have really good gear or your healers are really good or .......I like to think this one is true....Nefarian was hitting a bear then saw a cat and *freaked* so he held back because he didnt want to hurt the kitty cat!




|
Nýxt
-
Affliction Warlock
|
Kirtonos PVP
|
Level 60
|
=-|-=
|
Awkaran
-
Resto Druid
|
Kirtonos PVP
|
Level 27
|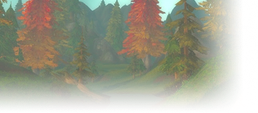 We cleared BWL last night. Our biggest struggle was Firemaw, but once the tanks got the rotation down the rest was smooth sailing. Now if only the Lok'amir or Rejuvenating Gem would drop.


Similar topics
to 'Blackwing Lair'
Posts
Views
Last post