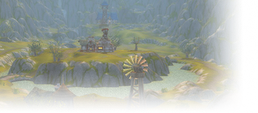 Hello!

This will be a walkthrough of my adventure as a Holy Paladin (Yes I will level as a Holy Paladin). I will try to capture fun moments, events, drops and what ever feels like a fun "read". Earlier levels can be quite boring. I'm sorry!

This is Shaelur, the wise and holy!




I fought my way to level 3, before heading over to a warmer place. Northshire!
The Ale here is horrible, but at least it's warm!




Once I had fought my way through Nortshire, saving the people I head down south for more adventures, reaching
a small village called Goldshire!




I heard they had troubles down in the local mine. So I grabbed the closest thing to me, a shovel, and hurried my way down!
To my surprise it was infested with rat/human hybrid looking creatures. I must purge them all!
I hit this one square in the face!



I saw a bigger rat, almost like he was in charge. He looked like he was standing alone so I thought I'd make his death swift.
I was wrong! Two more rats were lurking nearby, jumping on me!




Oh boy was I in trouble!
I ain't dying to rats, I'm out of here!




I gathered my thoughts, healed my wounds and approached with more caution.
Success! I claimed the treasure. Was hoping to save a damsel but some copper was all I got.




I heard rumours of great heroes slaying dragons and what not. I felt rallied! My hopes and strength went up
making me feel immortal!




I went down a second time in the cave to try my strength and got my hands on a new mace. Look at those crits!




I kept fighting, found two rares who I laid to rest with ease!

https://i.imgur.com/ad5YAnC.jpg[/img]


Big shoutout to my guild, quite possibly the most friendly group on our server. Here we are welcoming a new
adventerur to our community! "Azerothics Anonymous"




Not long after, I finally hit 10 and my goal for tonight! Let the Holyness begin!




It has been a long 10 levels. I'm tired so I went to Stormwind for a good nights rest!
The adventure will continue!

Ten Storms EU Alliance


Finnigan - Dwarf Hunter Lvl 26




Portalmaster - Gnome Mage Lvl 19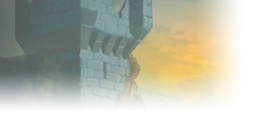 Love these walkthroughs! Please keep us all updated :) @Gallow
Admin • Bug reports • Avatar requests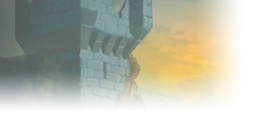 Love these walkthroughs! Please keep us all updated :) @Gallow
Admin • Bug reports • Avatar requests EU Mirage Raceway

donator Posts: 22
Likes: 11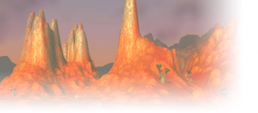 EU Flamelash

donator Posts: 356
Likes: 136



Leveling as a holy paladin? brave stuff.

Youtube Channel: https://www.youtube.com/channel/caperfin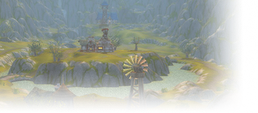 Should I have Spoiler fold downs for my pictures or just post them straight up? If there are many pictures it might get messy? Thoughts?

Will also add PvP videos if I ever encounter!
Ten Storms EU Alliance


Finnigan - Dwarf Hunter Lvl 26




Portalmaster - Gnome Mage Lvl 19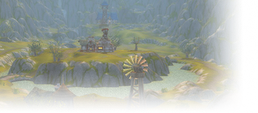 Will be continuing my adventure tonight (if the baby let's me).

Here is my planned talents and order of talents.

End goal is to PvP as Holy Paladin, but also clear at least all raids once.

I think I will level with a 2h up to 40 then switch to shield, or just keep going with 2h depending
on the kill speed.


Ten Storms EU Alliance


Finnigan - Dwarf Hunter Lvl 26




Portalmaster - Gnome Mage Lvl 19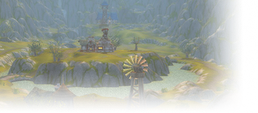 After a long nights rest, I continued my adventure. Heading down south towards the same village that was in dire need of help. I took one last look back on Stormwind before heading into dangerous places.




This time I was sent to a smaller village to the east, called Eastvale Logging camp. They needed help to slaughter disgusting looking creatures, "Murlocs".
They were tough, but I had a secret weapon up my sleeve. I dinged 11 and replaced my mace with something sharper to be able to cut the limbs of these filthy creatures.




I hit this abomination of creature right in the nuts. By the look on his face, you can tell it hurt not only physically, but also mentally.




I traveled west, reaching a tower with a poster that said an extra strong creature was lurking in the woods. I sharpened my blade and took care of business immediately. "Hogger" is no longer with us.
I went back to speak to the people of Goldshire and was rewarded with new pants. Out with the old and in with the new. Nice upgrade!




I then continued on the road west, reaching a tower that was taller then I had ever seen. Welcome to Westfall.




I didn't stay long. I missed my home so I ran back to Stormwind, leveled my blacksmithing with all the mats I gathered through levels 1-12. Got me further then I thought.




On my way to Ironforge I did the mandatory rat catcher quest. Filthy little creatures.




Once in Ironforge I head southeast to a Quarry to begin yet another slaughter. I did this with haste.




Continuing towards Loch Modan, I stumbled upon short people similar to myself in a bunker. They needed help to lay waste to troggs. This was an easy task. There were more then water raining that day, if you know what I mean. This also got me to level 14, filling in the first tier of talents!




Reaching level 14, I was tired. I ran over to Loch Modan to take a gryphon back to Ironforge for some soul searching. Apparantely I had forgot a Class quest at level 12. This will be my next adventure!


Ten Storms EU Alliance


Finnigan - Dwarf Hunter Lvl 26




Portalmaster - Gnome Mage Lvl 19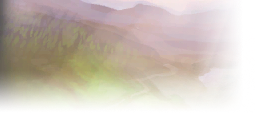 EU Ashbringer

donator Posts: 38
Likes: 19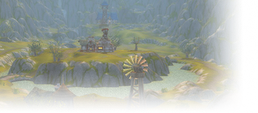 Quick stop at the forge before leaving, to level up my blacksmithing. Random guy asked if I had any silver ore and payed 25s per silver ore which was nice. An offer I could not refuse!




With the silvers I went to the AH to buy myself some presents, these I got below vendor price (Not sure why some people sell for below vendor price, guess they don't have an addond that displays vendor price and are too lazy to go to a shop to check)




Headed to Loch Modan to kill some roided rats for their ears. Again with the nutsack shot. While doing this I got a message from a guildie wondering if I wanted to heal him while he AOE. So we gave it a try!




Using the gnoll packs in Westfall, we could almost run camp to camp non stop pulling without respawn timer hindering us. I got about 1½ levels here quite fast




A guildmate were in the neighbourhood and asked if we needed a DM boost, again, an offer I can't refuse *maffia voice.
I got a nice drop + quest reward from the Defias Brotherhood questline I had previously done to get the VanCleef kill quest.




I continued and did about 1-3 quests and finally dinged 20! Time for my Paladin quest! Never done this before so this was interesting.
First I had to protect a lady at a farm behind the hills of Westfall (Never even knew here was a farm)




Then came the hard part. I had to gather 4 items.

-One item from a crate surrounded by Ogre elites in Loch Modan.
-One item from Goblin elites inside Deadmines
-One item from the stables in Shadowfang Keep
-One item from elites outside of Blackfathom Deeps

This time I got a group for Deadmines. I'm Holy so found one fast and healing was a breeze!
Also had the Mercenaries quest in Loch Modan which is at the same location as one of the items, quickly
found a group of others who needed the quest as well.




Took the same friend who did the AOE grind with me for the trip to Wetlands, we tried to pull alot of the Orcs in between the tunnels and AOE but quickly noticed all of them were ranged. Did not go well.




After that I continued on my own to Southshore, where a friend waited for me to take me through SFK he then offered me a portal
to Darnassus and said he would help me with the elites outside BFD as well.

I now had all items needed to craft the mace! (He also had a present for me)




Once I gathered the last item, he gave me a portal to IF so I could turn in the quest. And Oh my was this Mace sexy!
Huge damage for my level! Will probably keep this into my early 30s!




Also, phase 2 honor is in full effect. Small scale attacks on major cities 24/7. Hillsbrad vs Southshore is major scale.
Small screenshot of half a raid checking in on IF. It did not end well for them. They got pushed back quite fast.


Ten Storms EU Alliance


Finnigan - Dwarf Hunter Lvl 26




Portalmaster - Gnome Mage Lvl 19
Similar topics
to 'The Adventure of Shaelur'
Posts
Views
Last post