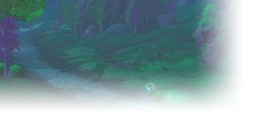 I never used macros back in the original game, but I kept hearing about how useful they were. So this time around I learned what can be done with macros, and wrote a bunch to replace most of my spells in game.

Shapeshifting / Powershifting / Mounting:


Target Icons:
Assign an icon over the head of the target. Assign these macros to the keyboard somewhere and press a key instead of right-clicking the target's unit frame and going through menus to find the icon you want. I have these bound to keys 0-8 on my keypad and it's extremely quick to assign and clear target icons on the fly. Note that these use the /run command, which the game client will warn you about. The /run command can be used for some advanced stuff, so you don't want to use /run commands that you don't understand. Just click the 'accept' button and the game won't bother you again.
Update:
Apparently there are direct keybinds for these icons. I did not know they were there. There is no need for these to exist as macros by themselves, just assign a keybind directly to them through the keybind > target markers menu. I will leave these here however because for future reference because there could be a use case where you want to bind a target marker to a spell cast.
Offensive Macros:
Support Spells:
These are what I got so far. I haven't done anything with balance spells or healing macros. There's a lot of potential there but I haven't explored it yet. My focus has been on tanking and these are what I use on a daily basis. Hope these help soomebody. Like with all things coding and script related, there are going to be a lot of different ways of accomplishing any given macro. So these are just the ones I came up with, there are probably others out there that do the same thing differently. Great thing about the macro language in game is it pretty much allows you to set up your abilities however you want.
Edit: Updated my faerie fire macro to allow me to cast it from a mount by adding a /dismount line.
Edit 2: Added a lot of detail and cleaned up the formatting.
Edit 3: Added an innervate macro and added /stand to the shapeshift macros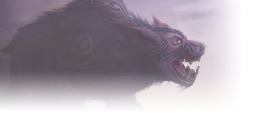 US Stalagg






Excellent compilation. I like the formatting and explanations.

I wrote some similar macros myself, but did not use /stopcasting, which will be a nice addition. Thanks. :)

Powershifting travel > travel can be useful if you are running away from someone with snares or slows.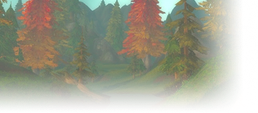 This will come in handy for my Druid alt.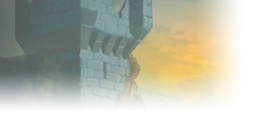 EU Hydraxian Waterlords



Sick, adding this to the sticky.
Admin • Bug reports • Avatar requests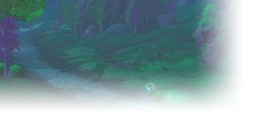 Something I noticed yesterday while looking closer at the /dismount mechanic is that dismounting seems to trip a separate shapeshift cooldown. I originally thought it was triggering the global cooldown, but since I am able to cast faerie fire on the same keystroke as dismount it's not hitting the global. This means we need to double tape macros going directly from a mount to a form, but not when dismounting directly to a spellcast. I am going to experiment with this later, but I think this means we can probably also write macros to do things like cast renew directly from a dismount with a single keystroke.

Thanks m8 - in that case guess I'll clean up my formatting and add some more detail. I wrote this while looking for groups yesterday.
TracePreserver

wrote:

↑

Powershifting travel > travel can be useful if you are running away from someone with snares or slows.
That's actually a really good point. Thinking back on it, there have been plenty of times where I'm double tapping my travel form button to break snares. I think I'm going to re-write my travel form macro to powershift travel > travel afterall. I do have a dedicated button on my keyboard to cancel form anyway, which also works with travel form. I'll update my post and add this as an alternative travel form macro soon.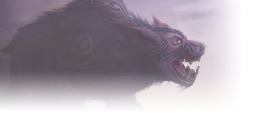 EU Gehennas



If I may add two of mine :)

Also, adding the [noform:x] conditionals to your shapeshifting macros will prevent you from shifting out of the form that you are in.
For example, my Cat Form looks like this: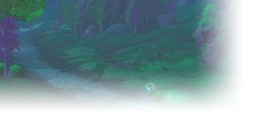 I just added a macro for Innervate to the original post. I just picked it up a few days ago and it's been a lot of fun. The macro drops form, whispers the target and tells him he's been innervated and quickly explains the regen rates, and then casts innervate. Much easier to cast while tanking then manually shifting out, casting, then shifting back in.

I also added /stand to my shapeshift macros because I like to sit down to signal to my group that it's mana break time. Now I can lazily go directly to whatever form while sitting.

@Rinkusan m8 that drop form spam moonfire macro is legit. I missed it the first time I saw your post. I haven't tried it yet but I can see using that while running around in travel form. I'm gonna load it up later tonight and start using it.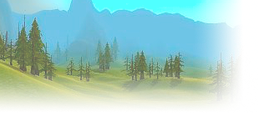 US Smolderweb



Great stuff!

How necessary do you think these macros are?

They obviously provide a big QoL boost, but do you think this provides a significant advantage, let's say in a PvP setting, for a druid who is using them vs not using them?

Similar topics
to 'Beardozer's Druid Macros'
Posts
Views
Last post