Hey Everyone!

Figured we should get a Herod server up and running and also for those in CST timezone you can create up to 3 characters today @ 5 PM so be sure to log on and reserve that name you've always wanted!

Herod Discord is = https://discord.gg/ZyBKhvR

Be sure to spread this around so we can get people in it!

Thank you!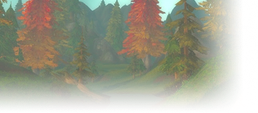 178 posts





Sorry to say but I think you've already been beaten to the punch on this one. Your Herod Discord has about 20 people, but there's already another one with over 1000 members: https://discordapp.com/invite/HdyKBFr.

Either way, I'm not sure there's any value to being in a Discord with an entire realm. It will just end up being for cross-faction collusion, and I tend to believe that any community with that many members will inevitably morph into toxic sludge in due time.

Similar topics
to 'WoW Classic Discord for Herod (PVP Server)'
Posts
Views
Last post