donator Posts: 2
Likes: 0

hello,is paladin protection viable to tank dungeons and instances like ubrs/lbrs (5 man and 10 man),i know they are not viable for raids (20 and 40 man) i dont care about raids at all
Ps: especially drakkisath fight,doable as paladin tank?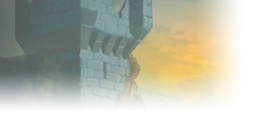 EU Hydraxian Waterlords

donator Posts: 1320
Likes: 2529



I've heard they're super good in Strat and Scholo vs the predominantly undead mobs. Can't comment on anything else.
Admin • Bug reports • Avatar requests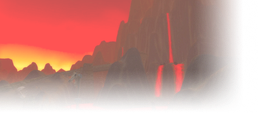 EU Pyrewood Village

donator Posts: 54
Likes: 38



They're fine for dungeons, the group has to be aware of the differences in tanking style but that's part of the vanilla flavor (work cc around concecration, lack of taunt etc)

Drakkisath is doable as well with the typical caveats (dps need to be aware and stay lower than that #2 spot in threat, so Drakki returns to the paladin after conflagration is over.

They also need a little more help from their dps as they don't have an interrupt for the flamestrike cast.

Generally speaking there's a difference between viable and optimal, they are viable for a lot of content, just not optimal (meaning their group will have to make more allowances compared to a warrior or druid tank)

Edit: to say in vanilla I used to "solo" tank UBRS, having a holy pala with RF up (and a plate kit) bombing heals in Drakkisath fight so they ended up with aggro when I was conflagged until I could taunt back.
If a holy can do that I have no doubt a prot can do it (even better).
[
| EU-PvE | English Speaking | Alliance | GMT+1 | Family & Work friendly | Mid-Core]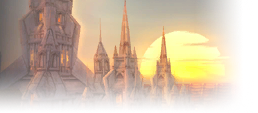 These are funny enough the two dungeons I have the most trouble with as a Protection Paladin.
It's perfectly reasonable to assume they would be great for a Paladin to tank because the mobs are undead, but other than giving you high snap aggro from Exorcism every 15 seconds, you have to deal with silence, mana burns, knockbacks (no Intercept) and other annoying mechanics. I'm not saying it's hard. They are both very easily doable as a Paladin, but I still find them to be the most demanding dungeons to tank on a Paladin.
UBRS is somewhat difficult when you get to Drakkisath. You need to treat the fight more as a raid encounter where you cannot taunt. As he will conflagrate the tank and temporarily drop threat, it's of great importance that your group hold back and let you and whoever else is tanking get a solid threat lead before they start DPS'ing. Which is much easier said than done as players in UBRS pugs are unlikely to listen to the raidleader.
I have done it though, so its certainly doable. Just depends on your groups.
For every other 5man, including 20man raids I'd say a Protection Paladin is perfectly fine. Not having taunt can be somewhat annoying, as some bosses in 5man and raids does a threat reset, especially bosses that have knockback abilities (Cannonmaster in Strat Living, Alzin the Wildshaper in DM:East, etc) and you wont have any way to get them back.
Probably the main advantage of a Protection Paladin in 5man is we just do so much damage. Yes, you will be more difficult to keep alive than other tanks, and yes you cannot taunt, which is not great when a lot of your threat depend on actually being hit. Losing aggro makes it very difficult to get it back.
But assuming your group understands this and are willing to work with you, then a Protection Paladin is an excellent choice for any 5man. You will have to spend some time drinking between pulls now and then, but you make up for it in sheer damage. It wasnt uncommon for me to be number #1 or #2 on damage done in 5mans as the tank.
Being a tank with a Res also means groups might be less reluctant to bring along a Druid healer. That way you get Thorns for more reflect damage, and Druids outside of not having a Res are quite capable healers for 5man with their ability to easily heal multiple targets at once.
You also synergize really well with a Retribution Paladin, as you can get Sanctity Aura for 10% additional Holy Damage which is a big boost to both threat and the damage you deal.
Keep in mind that Paladin is the squishiest of all the tank classes (except Shaman), and I dont advice jumping into the high end 5mans like Dire Maul North/West, UBRS, etc until your get some decent pieces of tank loot.
Once you get better gear, especially higher Stamina and Armor, you can start to wear less defensive gear. This will make you get crit more often, which will trigger your Redoubt for additional 30% block, and give you Reckoning stacks if you are specced into that. This will, especially Redoubt, increase the threat you do, damage you do, and Reckoning will also restore more mana back to you as long as you are hitting a target judged by Wisdom.
If you have any questions, just ask. Always happy to help.
Going to end with a video of myself tanking Strat Live on a private server. Note that I am utilizing /sit to intentionally get crit for Redoubt and Reckoning procs, but in the grand scheme of things this wont make a huge difference. Just makes it easier to "taunt" mobs back to you through dealing large bursts of Holy Damage. The core gameplay for a Paladin tank in Classic compared to Private servers will be relatively the same for non-raid content.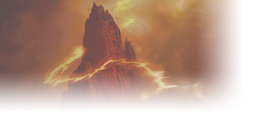 @killerduki can we get your take please?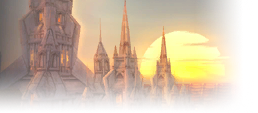 Stfuppercut

wrote:

↑

@killerduki can we get your take please?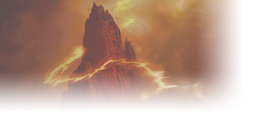 @Holyfrog but everything in here seems so reasonable and bland... All the advice above is relevant and can be replicated in a real world situation. I'm just trying to achieve balance by introducing some chaos into all of this order.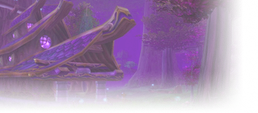 EU Firemaw

donator Posts: 433
Likes: 208



I have seen paladins tank levelling dungeons with relative ease. Consecration is one of the key parts and I think prot pala might be more enjoyable way of levelling your pala as well.
Faendur, the Creepy Dwarf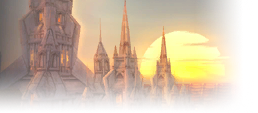 EU Skullflame

donator Posts: 155
Likes: 5



Taninolulz

wrote:

↑

hello,is paladin protection viable to tank dungeons and instances like ubrs/lbrs (5 man and 10 man),i know they are not viable for raids (20 and 40 man) i dont care about raids at all

Ps: especially drakkisath fight,doable as paladin tank?
Whole playlist for 5 mans
Drakkisath fight + all UBRS Bosses and whole playlist which shows them viable for 20 and 40 mans too.
Open them as Youtube tab by pressing the name of the video , you will see the playlist.
/Wisdom is Priority
/Activity is Skill
/Skill is Life
/Justice will prevails
Similar topics
to 'paladin protection viability in 5 and 10 man'
Posts
Views
Last post