Factz

wrote:

↑

I'd say Ashenvale. Why? Because it was the first zone that got me sweaty hands and sending me chills down the spine only by entering it. The general peaceful & mystic atmosphere paired with the fact that you will - for the very first time - encounter players from the opposing fraction, not knowing if your first fight will turn out in your favour, is truly unique and I personaly havn't found such a feeling in any other game yet.
Man, I still remember the first time I went to Ashenvale accidentally. I was way underleveled and didn't even know it. I was maybe a level 14 warlock or something. I was trying to escape from a mob I had aggroed, then in the distance, I saw a red nameplate (or something like that). I watched it for a bit and thought to myself "that enemy npc's movement is so natural", I kept watching for a while and then it eventually dawned on me... "wait, is that another player? Why is he red?" it took me ages to realise he must have been an Alliance dog. I remember my adrenaline pumping at that time and thinking "Is he going to fight me???". In the end, I was too scared to go anywhere near him and just headed back to the Barrens. It was such a cool experience, and one of the things that really hooked me on the game. As you said, I haven't had those kinds of feelings in any other game.
Boiiii, I love Tanaris, Shimmering Flats and Un'Goro too! I can't decide between them for my favourite!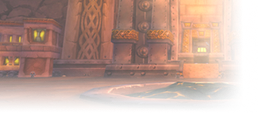 Tanaris, really good zone for aoe farming
I never cover up the things I'm proud of. If the world was gonna split in half tomorrow, I'd buy the Dark Portal and slap a toll booth on it.
- Jastor Gallywix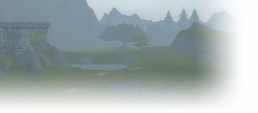 Mulgore for sure but I also remember un goro crater with the magnificent caves and loads of difficult quests and dangerous elites that scares you to death which made me think woah I m not a noob anymore! ( I still was though) xD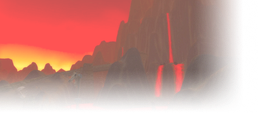 While not a zone per se, Blackrock Depths is my favorite city/zone/dungeon. I is just so expansive, well designed, and full of things to do. I always said back in vanilla "If I could set my hearth to the Grim Guzzler I would."

EU Judgement



Teldrassil and Stranglethorn Vale. My very first character was a NE rogue and I'll never forget running through tha landscape being 10 or 11 years old. I was absolutely blown away by the colors and the atmosphere.

STV is also tied to some sort of nostalgia. While Teldrassil is one of the first zones I remember, most of my best WoW-related memories come from STV. Opening my first chest in the Arena. Taming King Bangalash. PvP. That zone will always be tied to some extremely epic experiences in my mind.

Similar topics
to 'What is the zone that makes you want to play again?'
Posts
Views
Last post