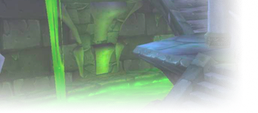 This is a place to help [mention]teebling[/mention] gather feedback about the site.
Leave a comment with your suggestions or ideas, if they are good i will add them to the list bellow!
Make post text box's size bigger by default.
Add a bbcode mention/spoiler/center/blizz button so we dont have to write it manually.
Improve spoiler show / hide sprite. It's hard to read white text on bright green.
Implement a new poll vote system, we can already embed strawpoll on posts but it has some bugs and it's ugly.
Add a new topbar menu for threads related to the forum (Bug reports, Updates, Avatar requests, Leveling system, Suggestions, etc).
Find a way to update the site without having to ask users to refresh their browser cache in every update, it's not user-friendly.
Make a thread for every site update, and allow posts so users can give feedback, instead of having a single thread with posts disabled.
Give us more options to personalize threads.
Show total amount of post likes in number instead of user names.
Replace default browser scroll bar with a custom one, atleast in the profile visitors tab.
Increase body font-size from 13px to 14px, to improve readability.
Last updated:
21 / November / 2018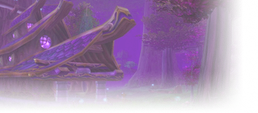 I can't agree more with you. Maybe showing all people that gave a like is a bit overkill, but showing somewhere the number of likes and maybe in an hover or something showing the full list would be better. Especially if it's not in the same place as the post content.

What I don't understand is this:

Syturio wrote:Make us able to write 2+ spaces character in row.
Why would anyone need this? I don't even know why it's possible to write two characters in a row.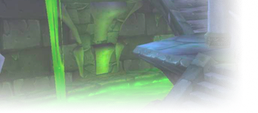 It's not really a big deal i know, but sometimes i want to separate certain words from each other and i can't because it only allows 1 space.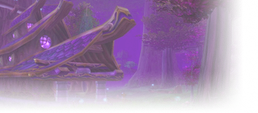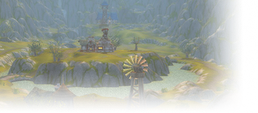 Thanks for this syturio I will add on the leftovers from other feedback threads to your post.

Not had any time to work on updates recently as I am super busy on board, sorry guys!
Admin • Bug reports • Avatar requests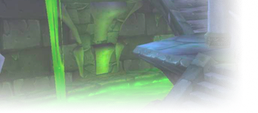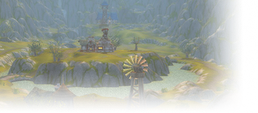 Just to respond to some of the remaining suggestions:

Dislike button:

can be removed

, I cannot develop this alongside the 'likes' system already in place.
Number of likes:

can be removed

, also impossible - I looked into this during 1.2 dev and its not an option unfortunately.
Diff forum for site related threads: Considering this for next patch
More thread formatting options:

can be removed

- font size can already be changed using [size] bbcode, and color with [color] bbcode. I will not let users change fonts and other CSS properties because it will break the visual conformity of the site's design.
Font size to 14px: considering this for next patch its a good point, also on mobile an even bigger increase is justified.
New thread for each patch: good idea, definitely happening.
Avoid user cache refresh: I actually addressed this in patch 1.2 using CSS versioning - the problem is that chrome/safari caches are so aggressive and difficult to get rid of that it simply isnt enough. Will look into it further but really there is little I can do unless users have changed from the default browser settings around these days. It's simply not my fault :P
Styling scroll bar:

can be removed

. It sounds easy but its not - every browser has a different approach and what you end up with is a half baked solution that looks bad on all browsers. Much better to keep it default. I can get rid of the vertical scrollbar on the profile views bit though I think.
Additional forums:

can be removed

. I will always keep the main forum topic list as the front page - this is so people can see and dive into the discussion straight away instead of having to navigate through lists of forums where you can post some things and in others not - that to me is not user friendly and it discourages people from reading and posting. To me there's nothing more uninviting than endless rules, categorisation and sub-categorisation. We're here to talk about WoW Classic and that all goes in one forum as far as I'm concerned. I may add subforms if, and ONLY if, we really need them, but we don't right now - they will be ghost towns with little posts and hardly ever read by users (analytics data will support this its not just a hunch). There's really no need at the moment.
Admin • Bug reports • Avatar requests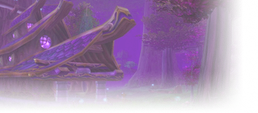 Bigger font size on phones would be great, otherwise loving this patch well done!!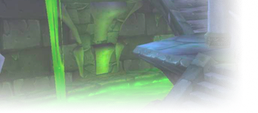 [mention]teebling[/mention]

I had an idea...
Since we now can choose an Category & Icon when making a thread...




What if you add an option, when viewing the main forum, to filter threads by Category / Icon.
Lets say i want to only view threads related to PvP, i could use that option to filter and view only threads related to PvP.

This way we can still keep the main forum topic list as the front page, and allow users to search for specific subjects!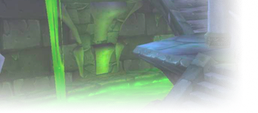 Also, minor thing i noticed...
Alliance badge has the logo a lot bigger than the Horde badge.
Similar topics
to 'Barrens.chat • Leave your Ideas and Suggestions here!'
Posts
Views
Last post