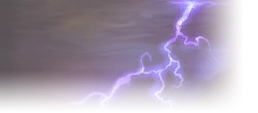 I completely understand why people don't like ElvUi. But once you're hooked to it, there's no turning back. I'm a graphic designer so I like it when things are pixel-perfect. ElvUi gives me that.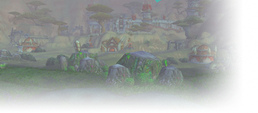 Nymis

wrote:

↑

...please, please, please do give it a shot.

As much as I love the game, I don't know everything about it. There are so - many - quest chains that will send you across continents and I was normally like "yeah pffsh, fuck if I'm going to Hinterlands for 1 quest" but the add-on helped me saying "no no no, save this, you'll do it later" which I did, several levels later, and not only did I get some good exp going but I also discovered new leveling areas, storylines, quests etc. that I would have never discovered otherwise.
Interesting course of thought. I did always feel like quest helpers take the excitement from you and hand everything ready-made on a plate. But on the other hand, as you say, we might actually miss out something we simply don't know about, and quest helper will point us towards that direction. Certainly worth thinking about. Thank you.
teebling

wrote:

↑

How do I feel about people using in-game addons to help them questing? I don't really care. If making things more efficient enhances their enjoyment of the game then let it be! Personally I will be trying my best to follow quest text and directions such as 'South West of Tarren Mill' because it's what I will enjoy.

You might be interested in having a peek at

this topic from last year

in which we discussed quest helpers, and

this old topic about addons in general

from last year as well.
This is exactly how I feel. And thanks for reminding us the old topic, teeb. I've had completely forgotten about it.
Actually it made me think that this forum has grown large enough to begin applying the old but gold rule: "search for it before starting a thread". Apparently doesn't apply to social media lifestyle we're all in these days, yet essential on such excellent old-school platforms as this one.
- anno 2005.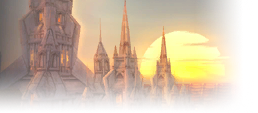 EU Lightbringer






I have always been quite a fan of addons.
My basic setup usually includes:

bartender
shadow unitframes / agunitframes (for Classic); gonna give Xperl a try too
decursive
postal
auctioneer
pfQuest
Atlas addons
a junk-seller addon
The Hype is real - Vanilla is tasty!
By the Light be Purged!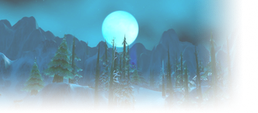 norwayguy

wrote:

↑

I usually stick to small, basically invisible quality of life addons like Postal, Scrap, Auctionator and MoveAnything. The game's UI even in retail is pretty dated from a functionality point of view. I like the way it looks though; the only visible change I ever make is to move the player and target frame to the centre of the screen.

Wow's addon API has to be the best in the business, and is no doubt a major reason for it's success. It lets the community alter the game—within reason—to give them more of what they want and less of what they don't want. Quest helpers and garrison automators are prime examples of this.
I'm exactly the same in terms of the aesthetic of the UI. It's kind of part of why I enjoy Blizzard games and also what I have come to expect from their games. They put a lot of work into every layer or element of their game, making sure it all felt like a finished product. It sound really trivial but some games nowadays (more specifically early access titles) if they haven't spent a little bit of time on their UI or interface design it really dissuades me from trying the game (super petty I know). In my opinion the WoW UI looks great - sure it's maybe a bit inefficient at times but it's aesthetic is part of the experience for me. Don't get me started on how beautiful and iconic the Diablo games interface are.

"Ya got my attention."







Similar topics
to 'How do we Feel About Addons in Classic?'
Posts
Views
Last post