 EU Mirage Raceway



Hi all, returning player reporting in :)

I played from the first day of Vanilla up to WoD. Halfway WotlK i switched mains from warlock to a rogue.
This time i started a mage and it's been fun so far.
Only level 32 now due to very little time i can spend online, but i'll get there eventually. Hopefully i can revisit BWL again as this has always been my favourite raid.




Hi everyone,

My name is Beamish, I am playing a dwarf hunter on the Classic EU Server, TenStorms. I am currently level 29 and enjoying levelling slowly. Have been playing Wow on and off since the beginning. Started off with a Night Elf Hunter, called Moonshine on Zenedar back in 2004, and have played retail on and off since. My computer needs a new new graphics card though now.

I am a software developer IRL, and have developed a talent calculator app for Classic, which is available on all good app stores :)

For Android: https://play.google.com/store/apps/deta ... Calculator
For iOS: https://apps.apple.com/us/app/classic-t ... 1477744876

If you like them, please leave a review !

/bow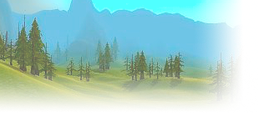 US Smolderweb



Hi all

,

My name is Cigarettes and I am new to Barrens Chat. I am essentially here as a Reddit refugee, as I've found the community to be rampant with misinformation and toxicity.

My main is an undead mage on Smolderweb, aptly named Undeadmage.

I am the GM of a small guild called <Real Men Dont Wipe>, but aside from that my current WoW career is relatively uninteresting.

I began playing in BC, and mained DK ever since WOTLK.

With the advent of Classic, I decided to switch it up and main a caster. The transition has been . . interesting, but I'm glad I made the switch.

I look forward to seeing you all on the forums!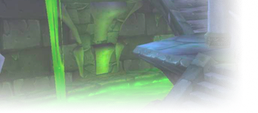 EU Flamelash



Hello guys,

After countless searched in google for wow classic guides i entered your awesome site and fall in love so i decided to create account and start actively communicate with you all.

I am Boyan, 25 from Bulgaria. (Engineer/Computer Science/Programmer/Guitarist/Games lover)

Been playing wow in private servers from BC and stopped at the end of Cata. After couple of years i joined at the end of WOD in retail and been around ever since. My favorite expansion was WOTLK and i hope we'll have it in future as classic version.

So i will love talking to you all for the future!

Cheers and i'm sorry for my English - not my native language hh.

Boyan/Wavee
Be yourself, no matter what they say!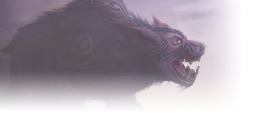 US Kirtonos



Hello

Started back in 2005 as a Warrior main up till WoD which is the expansion that killed my passion for WoW mainly due to the class changes. When I saw stances gone and Defensive stance as a talent I was done.

Classic brought me back, no longer a Warrior. Playing Druid for a different experience but it reminds me of Warrior in some ways, I like the versatility Druids have and that fighting Mages, Rogues and Warriors aren't much of an issue.

IRL I'm a father, husband and contractor.

Found this forum while searching for a model changer for Classic, on private servers I was an Undead Druid thanks to model changers.
"A jack of all trades is a master of none, but oftentimes better than a master of one" EU Noggenfogger



Hello, I am new here, just started my first character on noggonfogger EU, level 14 mage, Hoping to get some good advice off here because god knows I need it lmao
Similar topics
to 'New here? Introduce yourself!'
Posts
Views
Last post