Hey there BC. Been wondering about somethings. We have been using a prio dkp system (bis > ms > os) with static prices of 30. And we do 2 raid nights a week which give you a total of 30 between the two.

Now that BWL might be coming quite soon, we've had a few discussions on how to deal with it (we use monolithDKP) some members(officers and above) wants separate dkp tables of MC and BWL others want them to remain the same.

I'm at a dilemma not knowing how to deal with the addition of a new raid when it comes to DKP and also the prices of all items as well.

Not sure what's the best way I should deal with this being loot master and the guy that deals with DKP

I'd like a discussion.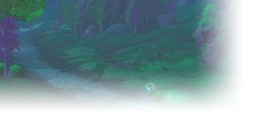 It seems to me that one of the biggest issues with running a raid team is consistent attendance from your core raid members. A stable and healthy team is going to be one that has a core of consistent members with good attendance. Ideally you want people in your raid team to keep showing up to MC even if there isn't much loot left for them there. You don't want people to stop attending a particular raid once they collect all the gear they need. This is detrimental to the others in your team who still need gear from there.

DKP is a great way to reward the kind of behavior that you want to see in your team members. They are rewarded for attending by collecting DKP points.

If you still plan to raid MC after BWL is released (I would, there are still things like Thunderfury bindings that your team should be farming for the rest of classic), then I would not have separate DKP tables for different raids. If you do separate the DKP tables for different raids, then you will probably find people will stop attending your MC raids as soon as they collect all the loot they want from there. You want to have a single DKP table that covers the entire raid team across all raids so that players are incentivized to continue attending. Otherwise it will become more difficult to field an MC raid over time as people on your team stop showing up for it.

In that regard, which was my inclination to begin with, should I start dropping prices of MC items then? If so, for how much and should I keep certain Bis items let's say same price - * if zngknf is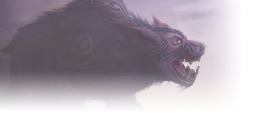 I'd stick to both rewarding dkp. However i'd split the difference in total dkp earned.

E.g.

-All MC Bosses 2dkp on kill
-Raggy 3dkp on kill
-All BWL bosses 3dkp on kill
-Neffy 5dkp on kill

This way you keep the experienced en geared folk coming to MC. And still you reward the folks that make an effort to raid progress!

Just my two copper.
What I meant is that we do 30dkp split between our two raid days, so raid 1 15dkp raid 2 15dk
Some are complaining that they do not want to spend their dkp on MC items once BWL releases (even if they still need certain items)
So I was thinking what if I reduce the amount of MC's items, by lets say half DKP so instead of 30dkp per item it becomes 15dkp (just an example) for open bids.

Both still reward DKP in the end, its just split between two raid days - so whether we raid 1 day MC and 1 day BWL that's 30dkp because it's 15dkp per raid day

If we do two days BWL then that's still 15dkp for each raid totalling 30DKP

But yeah as I said, some complaining that they don't want to spend dkp on MC (even if some of those items still remain BiS for them, like Mana igniting cord for mages since from what I know that's something they will not be replacing in bwl)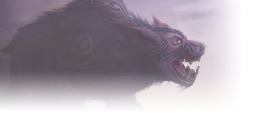 Why set fixed prices on items? Let every contributing raiding (main-spec)member bid whatever they want!

And not bidding on items which are BiS because they are from MC is just plain dumb.

BiS is BiS even if it is from Wailing Caverns.
We have static open bids, and then closed bids which members can bid anywhere from 5 to 30 on an item.

And yes, I agree, not bidding on things that are BiS is dumb.
Similar topics
to 'DKP system and the introduction of BWL (aka 2 raids)'
Posts
Views
Last post