Hi,

I'm rolling a gnome warlock on Gehennas pvp or a Human SPriest to be one half of serious speed run day 1 levelling duo.

The duo I'm looking for is either WL and balance druid, or WL and SPriest.

Like i said I'm looking to play either WL or SPriest in either of those combinations.

Ideally we will input 24hrs into day 1 and finish the day close to or over level 30.

Then continue on with 14+ hours a day till we get our first 60.


Please let me know if you are interested?
I'm moving server and currently need a paladin, priest or druid for a speed run on one of the new servers released on Monday.

please get in touch if you are interested in no lifing for a week to get a 60 quick with a great /played
ok, so the final decision is for our guild to move to the Gandling server, so I'm looking to move the speed run there too.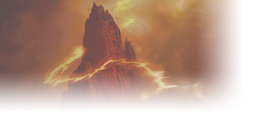 A few hours before Classic, I wouldnt lock into a duo partner you dont know. Make some last min adjustments and do a solo leveling run man. Trust me, this is a horrible idea at this point.
g0bledyg00k

wrote:

↑

Never making a single investment again until I 100% know it pays off.
2000 IQ

Thanks for the reply.
I think I may give up on the idea and slowboat a bit for teh lolz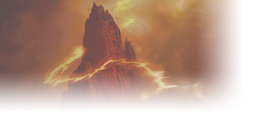 Warlocks are pretty self-sufficient and you're playing 24 hours and then doing 14 hours per day. You're going to be in the top 10% of people hitting 60, even if you suck at the game and suck at leveling. Classic rewards time, not skill. This is true for everything in the game. Content dies to time, ranks in PvP are rewarded based on time, gold is measured in your capacity to gather it per hour and leveling XP is no different. Xp per hour. While people value efficiency and seek to squeeze the highest reward per hour, the MOST important variable to your success in Classic is time. Based on what youre looking for, you have a shitload of time.
The biggest issue with duos is that its almost never a mutually beneficial relationship. Classes don't offer the same value and individual players can vary dramatically in skill... There is a very high likelihood that if you find someone worse than you, you will find yourself decreasing your leveling speed. If you find someone better than you, especially if this is a last-minute arrangement, he will move on when he sees you are not valuable.
g0bledyg00k

wrote:

↑

Never making a single investment again until I 100% know it pays off.
2000 IQ

Similar topics
to 'LF Serious Speed Run 60 levelling Partner Alli Gehennas EU'
Posts
Views
Last post