Like everyone else here, my buds and I are going to be playing some classic when it launches. So far my group has a tank, and some dps. With no healers I decided to step out of my small comfort zone of playing a mage & hunter in retail.

I've never played classic before (except for recently a private server) and only the tail-end of Legion and beginning of BFA, so I'm fairly new. Priests of obviously the best class for healing but I was also tinkering on the idea of druid healing. I've heard stuff that druids aren't really good at anything and can't seem to get a straight answer as I have no first hand experience so I've been leaning towards a Priest.

So my questions are,
Are druids really that bad at healing, for questing/dungeons, for PvE?
Does anyone have any good healing guides in general
And does anyone an easy to follow class guide for let's say a healing priest
Also, if I do pick Priest, what professions should I look into getting?
Thanks :)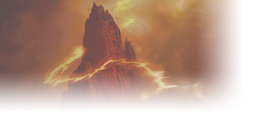 EU Razorgore



Druids is good at healing,tanking or dps for questing/dungeons. They are good at healing raids as well.Priest have wider toolkit and absorb shield. Priests are more capable but that doesn`t make druids suck. And if you roll Alliance paladin is a nice option too. Shaman for the Horde.

Here is one general healing guide https://classic.wowhead.com/guides/heal ... c-wow-tips

Here is one leveling guide for priest . Kargoz makes good guides

For professions I can suggest you to pick skinning/ tailoring, or skinning /herb/mining. If you get bored from leveling you can always stop and make some bags (tailoring) and items for yourself.

Also as priest you will need a good wand. You can make yourself one with Enchanting.

At the end of the day what really matters is what class you will like the most and what professions you would enjoy.

There you have a bunch of guides viewtopic.php?f=17&t=1091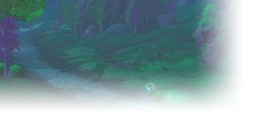 Druids shine solo or as the 4th or 5th person in a group.

For being the main healer, or only healer, I don't recommend them. Their heals are slow or mana inefficient, their only instant heal consumes a HoT, and they lack a normal rez. The main draw of a Druid is that you have a different non-healing toolkit available for when you're off on your own. I know of at least two people from private that said, "I wish I had a Pally or Priest" when they had rolled their Druid with the main purpose of healing and nothing else (one at 60 and one leveler).

But for PvE, Priest starts good and stays good. They have every piece of the toolkit available with a wide variety of heals and PW: Shield is just fun to cast on party members in a moment on need. The only time I've felt like they didn't quite shine was in Alliance PvP when they get hit by UD rogues and go down much faster than Pallies. For a primarily PvE player this won't ever be a factor.

As for Priest profs, I recommend Herb for money and raid consumes (get a guild alch to proces them), and Tailoring to acquire Truefaith Vestements at 60. After Truefaith you can drop Tailoring and level something else if you'd like.

However be wary that Truefaith costs a lot of money or a lot of time to make Mooncloth. If you don't care for that, Herb/Alch.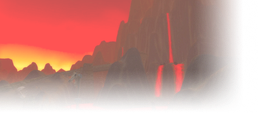 Druids are just fine for leveling and dungeons, with the major downside of not having a reliable resurrect spell (rebirth is a 30 minute cooldown). They're decent healers in raiding, but fall short of priest/pally/shammy throughput given the same gear and skill. However, you'll have significantly less competition for tier gear in raids and you have great utility being able to offtank, innervate, and decurse/cure poison.

If you go priest, tailoring is great, because you can make robes that last until T2 chest, any gathering or enchanting pairs nicely with it.




Something that a lot of people dont talk about is that Classic has a lot of support roles. Not necessarily healers, but specs that exceed at helping other classes do better. Druid is literally the king of supports, having innervate for healers, a battle rez, and a plethora of fun gadgets at their disposal. You'll never be at the top of any charts, but that really doesn't matter in classic. All that matters is you're having fun and you can progress. (also they're one of the fastest classes to level)

That being said, rebirth doesnt come until the later levels, healing in dungeons isn't as easy as a priest has it, and you wont be as beloved as a priest is.

If you're going priest, definitely pick up enchanting because wands are literally your lifeblood. If druid, keep in mind the dps for a given weapon doesnt matter when you get your forms, they just become stat sticks.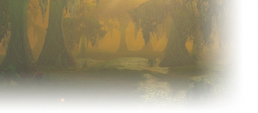 EU Lucifron



I would default to tailoring + enchanting with priest/mage/warlock (assuming you don't have it covered with another char). Engineering is of course popular among min maxers, although I'm not so sure it's useful for healing (unless you do PvP). In the case for engineering it might make sense to level mining + skinning and swapping skinning at 60.
For an extensive look at professions in Classic: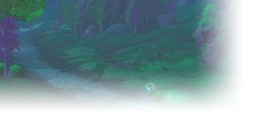 Druids are fine for healing. The biggest downside when healing in dungeons is the lack of ress.
I've played classic with all four healing classes up to at least level 45+ when I got annoyed with them. Only one made it to 60 and raiding.

My experience: roll a priest. It's just the most fun, the most capable of carrying a group through instances, etc. smoothly. If you have PUGs, and the tank is a moron or wearing his underpants, you can survive it best as a priest. Druids don't have good ways to handle it when the tank loses aggro. Pallies have annoying short-term buffs people always want, and they have very few healing options, plus you end up wearing a patchwork quilt of gear because you can't get the right stats on plate usually. Shamans are okay, but annoying again. You have to run around a lot and people are always ignoring your totem ranges, etc. sprinting away from them and you when you try to take a drink...

Play a priest.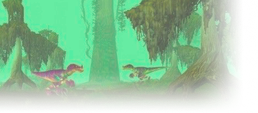 Druid here.
Druids aswell as all other healers have their strenghts and weknesses. But you should know that they are very much onesided. During leveling you will have the best self healing, and good healing output in a group. But every dungeon groups needs a healer, and a druid is one. And during leveling, all healers are kinda on the same level. But druids will struggle in dungeons due to no regular ress. Tho if no one dies, then noone needs to be resurrected.
And at 60 in dungeons you can have a good healing output, but the best mana to heal output is Healing Touch, so that will be the go to heal. And in most of the cases, the only healing spell.
But as a druid you have alot of "oh, shit" abilitys. You can innervate, battle ress, insta cast heal, go bear etc.
Same goes for raids. You will just spam cast Healing Touch, not much else.
So if you're leveling with some friends, i would suggest a priest. They are more stable, uses more spells, and they can ress when people makes misstakes.

And as a priest, gold making proffesions are key. Go for skinning / mining / herb. Becouse gold can buy anything that professions can make. EXEPT https://classic.wowhead.com/item=14154/ ... -vestments . So at some point, either from the start or later when you are 60, level taloring, run Strathholm (living), kill the last boss untill https://classic.wowhead.com/item=14512/ ... -vestments drops and craft it. As people said, they are on the same level as https://classic.wowhead.com/item=16923/ ... nscendence ( Nefarian drop ).
/target Everything
/cast Faerie Fire
Similar topics
to 'First time Healer, need some help'
Posts
Views
Last post