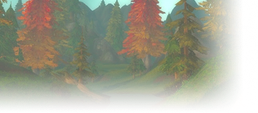 Agreed. I'm cautiously optimistic about Classic+ as a hypothetical when compared with the idea of simply releasing TBC servers and beyond, but it's too early to get into specifics.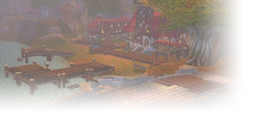 US Bloodsail Buccaneers



Classic should stay classic for many years imo. After all, it's why people are coming back. However, there's also a part of me that would just love a sort of do-over of the story and expansions for WoW. There's a lot I've never loved in terms of story alone, and it would be kinda cool imo to see another storyline go on, perhaps with the gameplay and essence of what made classic great.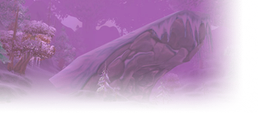 I just want WoW 2. I'm a simple guy.
Human

Warrior

-

Shazzrah

Firemaw PVP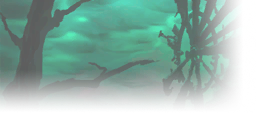 JollyResolve6

wrote:

↑

This is why I'd rather see Classic+ than just going through the expansions again. There's a ton of unreleased content that was clearly planned for Vanilla which we never saw, either at all or until later expansions.
Stfuppercut

wrote:

↑

If we take a game that I love (Classic) and add content that remains true to the core game philosophies of Classic, I have a higher chance of liking the final product
Exactly. And this ties into what "we" expected back then from WoW, back in 04/05 there were groups of people (me included) that were adamant that the developers would simply add new content every month or so, subsidised by the subscription money.
WoW would just be a constantly updated game over time without the concept of expansions since the subscription concept would nullify the need for expansion cash-flow.
We totally expected that the unclickable 'mistery zones' in the world map would be added at some point, same with more battlegrounds and any other content (i.e. the Uldum dungeon/raid; the Azshara battleground, the Caverns of time). Obviously it did go that way with expansions, but we honestly just thought that it would be a single continuous game, World of Warcraft would always be World of Warcraft, not WoW: The Burning Crusade, WoW: Wrath of the Lich King, and so on, as 'separate entities' that you had to purchase on top of the sub.
I'd love to see (pending the success or lack-thereof of Classic) a re-imagining of Vanilla, keeping the gameplay
absolutely
untouched (including the non optimal specs) and just adding zones and dungeons (Karazhan, Uldum, etc) as a 'what-if' scenario.
Obviously I'm not holding my breath on this, time will tell. but I think it would be a dull project to just repeat
ad nauseum
everything that has already happened.
And they say Blizzard games don't have bugs. - Anub'arak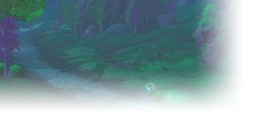 Kradgger

wrote:

↑

Nowhere to be exact. it's in one of two "designer maps" I've found. The other one is pretty barren with some common models scattered all around and terrain tests. This one also has that, but it houses these enormous structures. I'm not sure if they are in any specific continent like GM Island is, I forgot to check (I've since deleted the client) but if they are I haven't seen anyone make their way there other than with commands so far.
How did you find those places? I'm assuming you're running your own repack private server?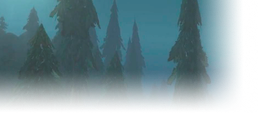 Wait, there's a GM island AND a designers' island?
Threads I've derailed: 0
Flame wars I've started: 0
Threads I've started that mentioned other posters by name: 0
Accounts I've created for the sole purpose of mocking other posters: 0

My reputation is clean.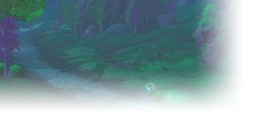 Kradgger

wrote:

↑

Combination of Hayden Games video (R.I.P) and some old tp list I found. Yep I was testing stuff on an emulated server and decided to explore (as if my signature hadn't given away my style of play already). I also wanted to get into Old Outland, It's at the very SW of Eastern Kingdoms, but invisible walls and not knowing the exact coords kept me from finding it. Beautiful place, very Warcraft II and III inspired.
I would have done the same thing. I almost never hit 60 back in the original game because I spent half my time trying to wall jump up things and swim around continents looking for hidden stuff

Best thing I ever found on my own back in vanilla was the south seas islands south of Tanaris.
https://wowwiki.fandom.com/wiki/South_Seas_islands
I found those by myself when swimming around looking for stuff. I saw what looked like mountains just beyond the view distance and had to corpse hop my way past fatigue territory a bit to get out there. The WoW Wiki says that it's impossible to get there without 'special abilities' or special help because of fatigue, but you can absolutely get out there without help. You have to take the shortest path from shore to shore possible, and you'll still die from fatigue. But then you run your dead ass back across the water as a ghost and keep going. Your ghost will get a fatigue bar, and if your ghost dies of fatigue then you're back at the graveyard. But if you take the right path you can reach the shores of the island and get off fatigue. Then once your fatigue bar is fully recovered you can turn your ghost back around and head back towards your body, rez, and swim back to the island.

Bringing this topic back from the dead. Now that we are nearly a year into Classic, how did these ideas hold up? How does everyone feel about the current pacing. Are you where you expected to be now? With rumors of TBC floating about, where do we think Blizzard will take us?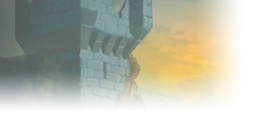 EU Hydraxian Waterlords



Necroing with taste, I like it.

I think that with the huge success of Classic financially, we're definitely looking at another pseudo-authentic release of TBC with the same welcome QoL changes that brought Classic out of the emulation scene and into Blizzard's pockets (and our hearts!).

I think that Blizzard has a bit of an identity crisis right now, and really ever since the Activision merge. Their new IPs have found moderate success, but nothing like the extravagant early days in the 2000s with titles like D2, WoW and SC.

Their remasters have a mixed track record - the abysmal botched-job of warcraft 3 reforged, and yet the resounding triumph of Classic and SC1. I'm expecting the rumours of TBC and D2 remastered to come true soon enough, possibly as early as Q4 2020.

The naysayers who thought Blizz would err in creating a proper revival of Classic have been proven wrong, but there are still pockets of doubt as to whether the execution of further remastered titles will be performed to the same calibre.
Admin • Bug reports • Avatar requests



I know I've been pleased with Classic so far. As a super casual player it's been a breath of fresh air to step away from Retail and into Classic.

I enjoyed the speculations and theorycrafting regarding a Classic Plus and do think that would be a fun path, however I think we've got TBC et. al. path on the horizon. Speaking from a profits point of view, Blizzard would stand to gain more by re-releasing the existing expansions as we go along. Folks already know what to expect and can plan for it, plus it's less dev cycles to reuse existing content.

On that path the metric will be how they pace each expansion and the content patches therein. They'll need to keep enough space between Classic and Retail for them to feel 'unique' enough to merit having both. Should they follow the exact same release timelines? I'd suggest not as I'm not sure Classic would have the staying power to go another 15 years, trailing whatever we get in the retail version. Perhaps an expansion every 12-18 months, halving the original release timeline, would provide content at a consumable rate while keeping both games spaced and fun.

To open up another line of conversation, how do folks want the progression to work?

1) All realms are upgraded with each expansion as was done originally?
2) Keep separate Vanilla realms, and then expansion realms?

I think there are those that want Vanilla "for life" and would appreciate realms untouched by expansions. This is where Blizzard will need to plan carefully and decide how many versions of the game they want to maintain. I think permanent Vanilla servers are a good idea, with a separate set getting each successive expansion.

My question then becomes, does each expansion get a terminal realm? So eventually we'd have Vanilla realms, TBC realms, Wrath realms, etc. So that down the line there will be a large number of servers, some stopping with a specific expansion, and others having them all.

I doubt Blizzard will go down this path due to the headache of maintaining so many variants. I feel like having plain Vanilla servers and then progression servers will be where we go. I'd like to be able to copy my characters to the progression server to move forward, while keeping a realm that remains forever Vanilla Classic.
Similar topics
to 'Releasing a new game is better than doing multiple expansions'
Posts
Views
Last post