I'm going to necro this thread again, apologies.

Got my epic mount tonight!
Total time played: 12 days, 11 hours.
Somehow I hadn't even hit 60 in Vanilla at this point.

How are you guys getting along?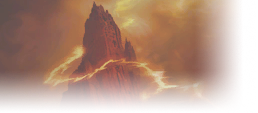 US Fairbanks



7/8 T1 Marks Hunter, 2/2 T2 with Rhok'delar. ~15 days played - main toon used for PvP/Farming gold.
6/8 T1 Fury Warrior, 2/2 T2, Onslaught Girdle, etc etc. ~18 days played - main toon used for AFK/Recruitment. Flex character that I typically play fury with but occasionally tank on for the guild. This will likely become my full blown main later on when Hunters scale really poorly in late game.
Have been raid logging since the beginning of Oct. Still leading a guild with 4 raid teams. Hardest boss in Classic has been player attrition thus far, as expected. Waiting for BWL.
g0bledyg00k

wrote:

↑

Never making a single investment again until I 100% know it pays off.
2000 IQ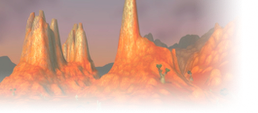 EU Flamelash



Np, myself progress-wise just cleared the majority of MC on my rogue tank and just recently got my FR set for Rag. It could have been sooner but I was playing mostly on my shaman tank. EU Mirage Raceway



Finally dinged 60 on January 1st :)
Finished Onyxia chain in the evening and went to pay her a visit straight after. It was really fun to be in a 40 man raid again after so many years.
I don't have the time available to play wow compared to vanilla, but i sure am hoping to see BWL again.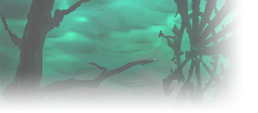 US Kirtonos



If you didn't I was going to lol
Also almost full tier 1 and Mages only have 2800 hp

Damn Mages are squishy, I'm only lvl 50 on my warlock and have 2k health with no good gear at all lol
Anywho, I havent updated my progress in a while.
Been slow but I got my warlock to 50, still chugging along!
Also I have been side tracked with level my alt druid, cause they are amazing!
He is only level 25 but I have been very busy with him.
He is at the moment Herb/Alch and i just dropped skinning on my warlock to pick up herbalism.
My friend is keeping skinning for me to skin the dragonkins for the scales for my warlock quest.
My warlock power leveled his herbalism up and got most of the mats to power level my druids alch to 285.
The idea is to get him to 275 Alch to do transmute for arcanite bars since I need 3 on my warlock for the epic mount quest.
Once i get all the herbs for my druid and ghost mushrooms for my shadow potions (part of the quest too), i am going to drop herb for mining for arcane crystals! Plan is to farm a little extra crystals for some extra income. The final thing is drop mining or tailoring for enchanting. I think my final professions is 100% enchanting and something else, either keeping talioring or go something like mining for arcane crystals for income...not sure either way leveling has been slow because of farming and leveling alt...BUT listen now, it is so fun and worth it!! I mean yeah i am missing out on being 60 and farming gear and potentially doing raids but Classic is very enjoyable even after 15 year drought and playing since Classic release! This has been the most fun I had gaming since Wrath!




|
Nýxt
-
Affliction Warlock
|
Kirtonos PVP
|
Level 53
|
-
|
Awkaran
-
Resto Druid
|
Kirtonos PVP
|
Level 26
|
|
Fatherbatch
-
Holy Priest
|
Kirtonos PVP
|
Level 1
|
-
|
Reignmaker
-
Frost Mage
|
Kirtonos PVP
|
Level 1
|
Similar topics
to 'Your progress'
Posts
Views
Last post